The star's heart stopped beating on May 24.
The "Queen of Rock 'n' Roll" passed away yesterday after a long battle with illness. Millions of people around the world are mourning the singer, who rose to fame under the stage name Tina Turner. However, the artist's real name sounded different.
In girlhood, the future legend was called Anna May Bullock. The fateful move for her was moving to St. Louis where she met the leader of The Kings of Rhythm. The artist's name is Ike Turner.
Soon the musician took Anna to his team. Passion broke out between them, and in 1962 the couple legalized the relationship. So the singer got the last name Turner, but a more curious story is connected with her name. According to 24SMI, Hayk worshiped the queen of the jungle, Sheena, and so chose a consonant pseudonym for his passion.
Photo source: Unsplash / Legion-Media
Author: Elizaveta Didenko
Source: Popcorn News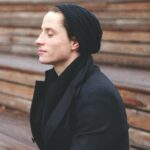 Kenneth Weaver is an author at "The Fashion Vibes". He focuses on writing about celebrity-related news, keeping his readers up to date with the latest happenings in the entertainment industry. With a keen eye for detail and a passion for writing, Kenneth brings his unique perspective to every article he writes, making him a trusted source for all things celebrity.