Sometimes just looking at TikTok trends, you get the impression that they were named by someone very hungry. How else can you explain why latte makeup, strawberry girl aesthetics or mocha manicures are so popular?
Actually, there is a quite logical explanation for this. Food sells like sex. The names, scents, colors of sweet products and their use in advertising campaigns evoke pleasant emotions and associations among customers (especially women, as research shows).
In 2012, Professor Deborah Merskin of the University of Oregon divided more than 1,700 lipsticks into 14 categories. The name of a cosmetic product can influence a buyer's willingness to purchase it, she suggested. The researcher divided all the nouns into categories: food, colors, gender, emotions, flowers and others. Statistics show that women are more likely to purchase lipsticks whose names are specifically associated with food. You don't have to look far – remember the Black Honey balm of the Clinique brand, which conquered TikTok, the tints of the Hailey Bieber and Rhode brand, among which there are names such as "Toast", "Raspberry Jelly" and "Espresso". Cosmetic brands offer not only cosmetics, sells their ideas, too.But back to TikTok's "edible" beauty trends.
When a celebrity changes their hair color, puts on new makeup, or gets a manicure, a trend called "delicious" pops up on a popular social network. We want to repeat it precisely because of its beautiful name – the same scheme works as in cosmetics. We've rounded up this year's best edible TikTok trends below.
---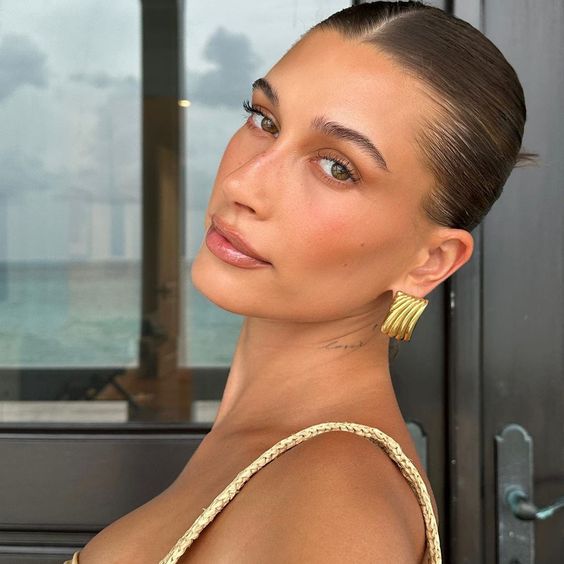 Thanks to Hailey Bieber, latte makeup has become one of the most popular trends on TikTok. Although She was not the pioneer of this make-up, she became its true ambassador. Translated into makeup artist language, latte makeup is a monochromatic look with light brown, caramel and bronze tones.
How to repeat?
When your face is ready for makeup (with moisturizer, foundation or concealer on your skin), choose a suitable bronzer and apply it not only to your cheekbones, but also to your forehead and bridge of the nose. After this, you can move on to eye makeup. Apply nude or brown shadows to your eyelids and then proceed as desired; Outline your eyes with a brown pencil, add freckles or apply brown gloss to your lips. The main thing is that all products should be of the same range, without red and orange shades.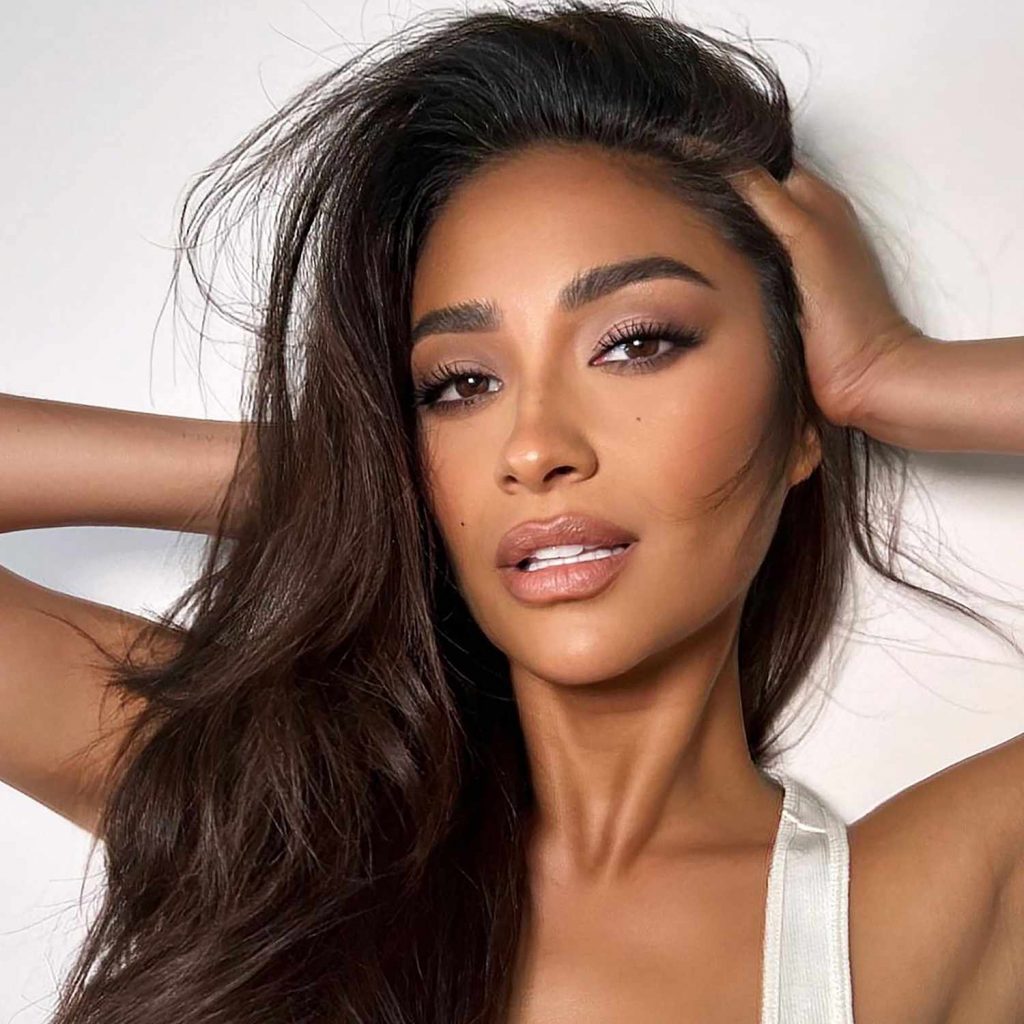 ---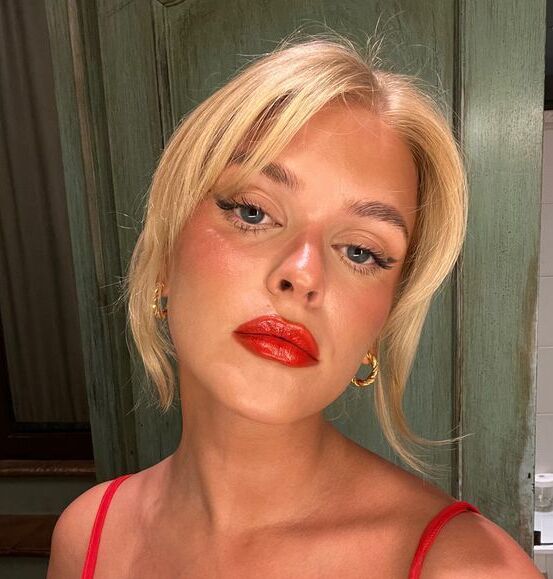 And again, the trend started by Hailey Bieber is the "strawberry girl" aesthetic. To be a "strawberry girl," you need dewy skin, rosy cheeks, fake freckles and glossy lips, according to the star.
How to repeat?
Hayley starts her tutorial by applying facial milk and shimmer liquid to her skin. She then bronzes her cheeks and forehead and applies concealer to her under-eye area, corners of her nose, and lips for a lightweight base. Next comes the most important product for creating "strawberry makeup" – pink blush. Hailey liberally applies the two shades to the cheekbones of her cheeks to create a vibrant blush and subtly defines the bridge of her nose. After that you can lightly draw freckles with a brown pencil.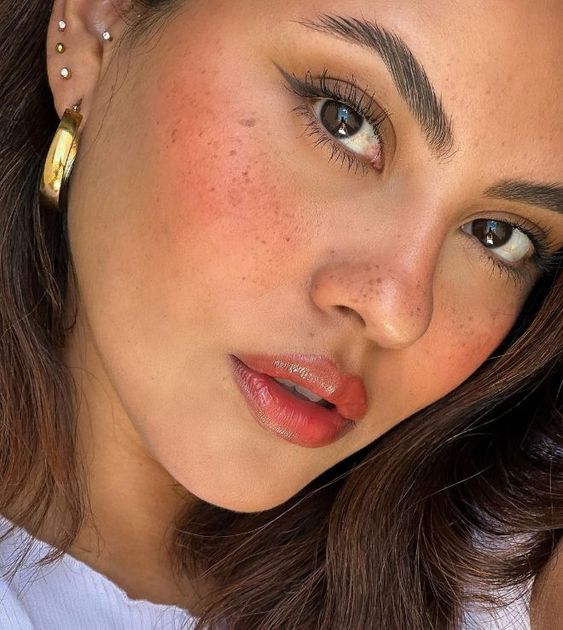 ---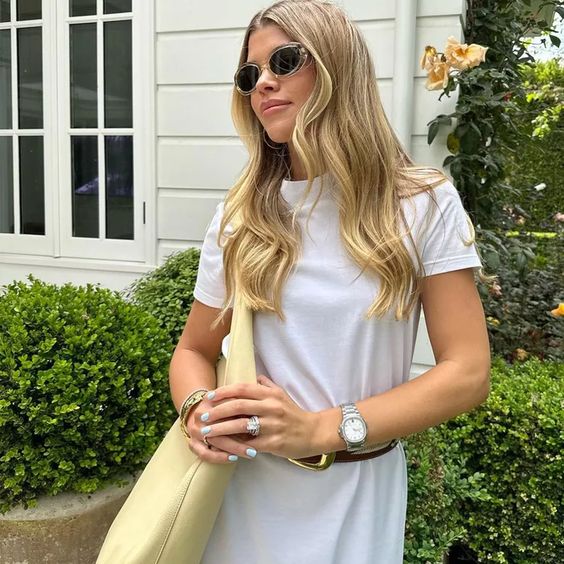 One of the most popular nail trends this summer is blueberry milk nails. Dua Lipa and Sofia Richie have been seen wearing this color. The name sounds nice, but it's actually a blue-gray manicure that resembles the color of blueberry milk.
It is not difficult to repeat this manicure; Just choose the appropriate color and design. Both plain and French will look equally good.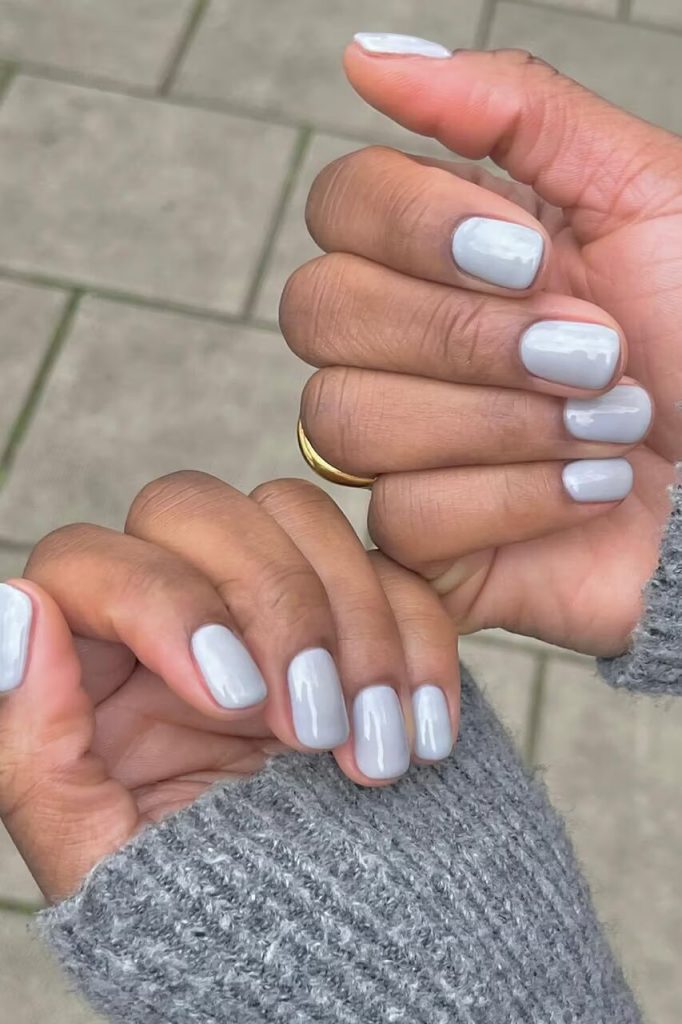 ---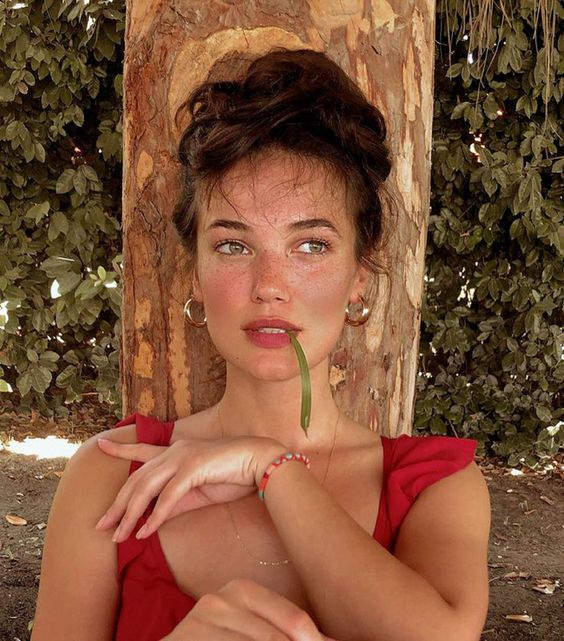 The tomato girl aesthetic is heavily inspired by the Mediterranean coast or anywhere on the map where tomato-based dishes are popular. Hence the name said. Tomato Girl's color palette focuses on red. But it also includes white, brown, green and black.
How to repeat?
It is easy to repeat makeup in tomato girl style. Choose brick red blush, lipstick or lip gloss of the same tone and do not forget about bronzer and freckles, because on the Mediterranean coast it is impossible to stay without a tan. By the way, we wrote here what a tomato girl wears.
---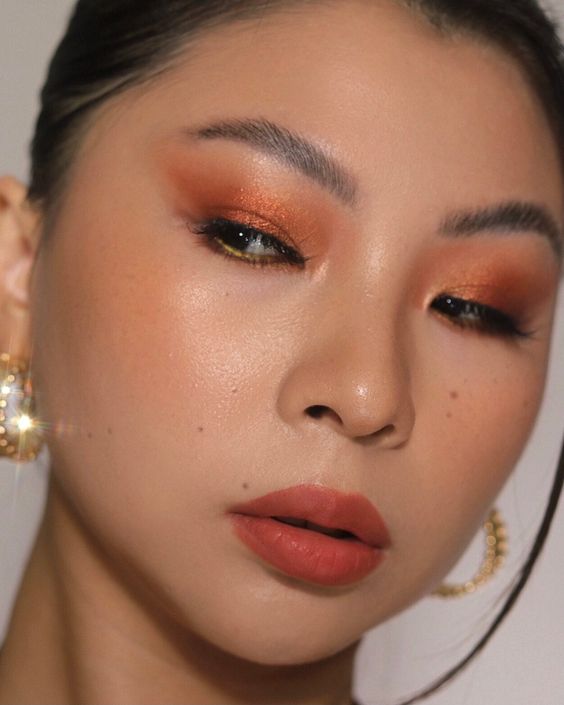 It used to be that with the arrival of autumn, everyone would rush to the coffee house to drink pumpkin spice lattes, but now they're doing a pumpkin spice makeover. It has a monochromatic look with shimmery warm orange tones and bronze blush.
How to repeat?
The first and most important thing is healthy, glowing skin. Next comes the bronzer, which will help "warm up" the skin. Apply the product to the places where the sun rays come the most. Depending on the shape of the face, these may be temples, cheeks, nose and chin. Don't rush to remove the bronzer, you'll need it for your eyelid makeup. Then apply peach blush to the apples of your cheeks and complete the look with lipstick or gloss.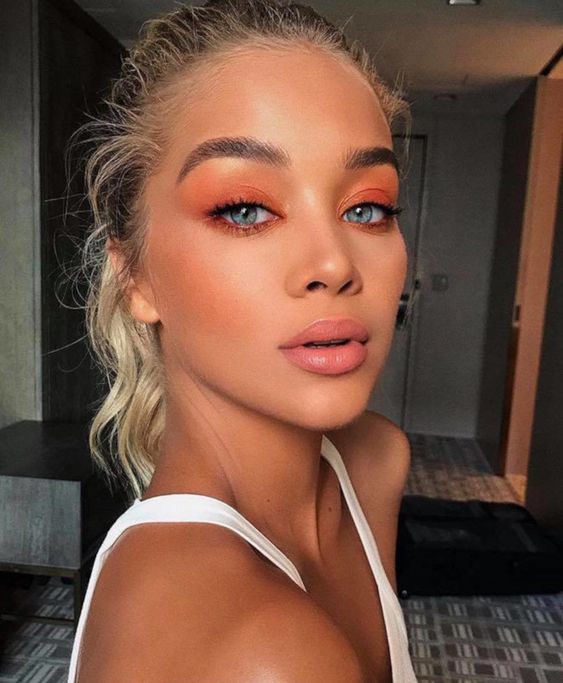 ---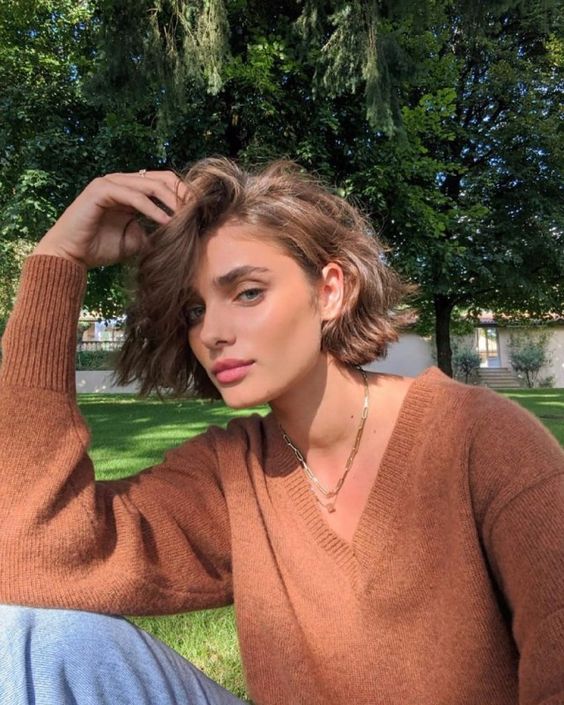 When Hailey Bieber dyed her hair warm brown, TikTok users immediately dubbed her new shade cinnamon cookie butter hair. Countless memes have even emerged stating that it's just brown hair and the trends are out of control. However, the trend managed to garner at least four million views. By the way, if we translate it into non-Tiktoker language, this is a warm brown shade with copper undertones.
---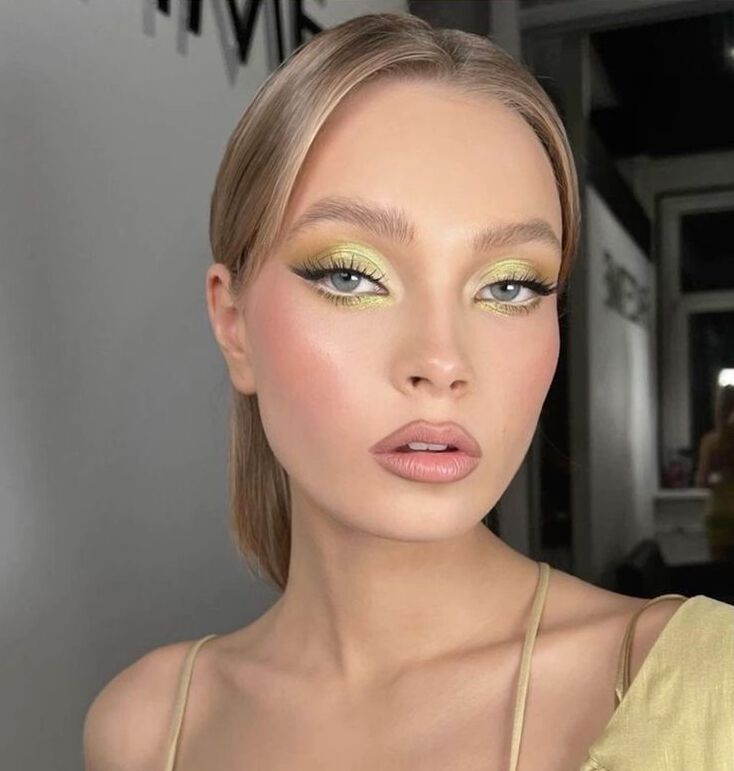 As you can already tell, drink names are great for TikTok trends. So, in the matcha makeup that appears in the summer months, all the focus is on the eyes. And in a soft green pastel shade. The rest of the makeup is not that important anymore.
How to repeat?
The main tip for creating matcha makeup is to not focus on the lips and cheeks. Apply a light foundation, contour your face a little, add pink blush for freshness and take care of your eyes. For makeup, you can use both matte and shimmering light green shadows. Additionally, tones can be mixed with each other to create an even more interesting look.
---

Saturated dark tones in manicure traditionally become more popular with the arrival of autumn. Therefore, attention is paid to the mocha color. This shade in manicure looks deep and rich. And best of all, it looks like something anyone with a fondness for coffee drinks would want to try.
Source: People Talk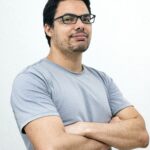 I'm Roger Gritton, and I've been writing for the The Fashion Vibes for over 5 years now. My specialty is beauty news; I'm passionate about covering the latest trends, products, and innovations in the industry. In my time there, I've become known as an authority on all things beauty-related.
I love discovering new experts to interview, researching up-and-coming ingredients and techniques that are making their way onto our beauty shelves and highlighting people who are making a difference in the world of cosmetics. My work has appeared not only on The Fashion Vibes, but also several other publications including the New York Times Magazine, Allure Magazine and Refinery29.