In early 2020, the two sisters opened a project called Purple Dream. The star of the brand is lavender, a perennial herb from which the essential oil is derived and used in perfumery, aromatherapy, cosmetology and medicine.
Provence's lavender fields stretching beyond the horizon are one of the creative sisters' purple dream come true in the brand's products, from cosmetics to textiles, sweets to fragrances.
Today we're going to tell you about the brand's magical ability – filling the space with your favorite scent – fragrances.
---
Collectible scented candles in blown glass candlesticks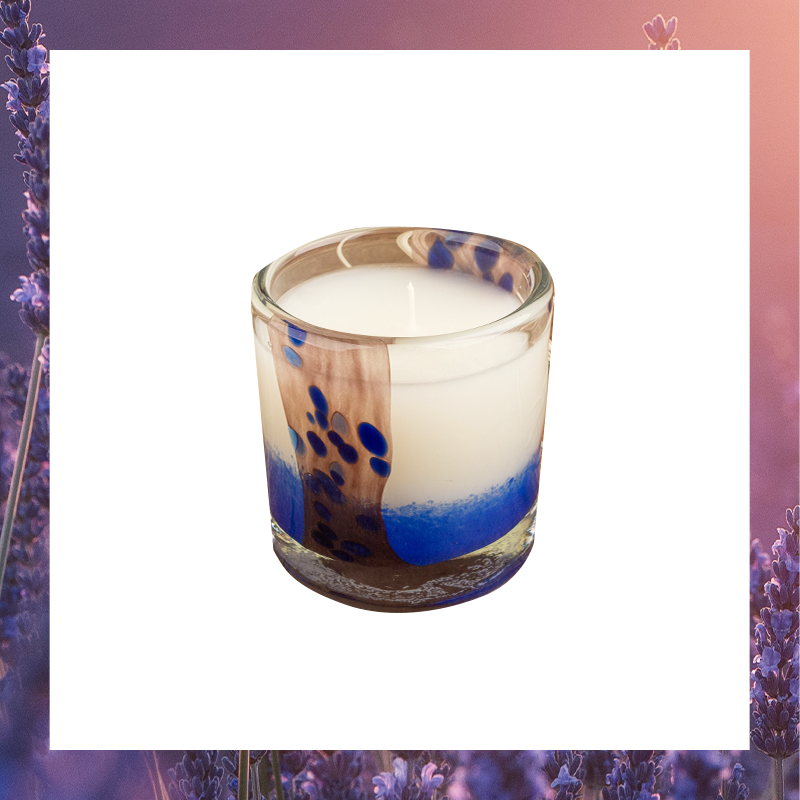 Once you have bought such a candle, it is already impossible to part with it, because you will not meet such a candle again. This is a feature of all products made of blown glass. This is one of the oldest ways of glassmaking – craftsmen blow them manually through a long metal pipe. Therefore, every product is unique. And such glass is called free glass, because the workshops in which they were created were previously called dares.
The purple, blue and gold tones of the candlesticks were not chosen by chance. They send us to the lavender fields in the middle of summer, where the rays of the warm sun, which is already setting, fall. Among the candle flavors you can find both juicy peach and sweet barberry, as well as refreshing mint and refreshing green tea.
---
Diffusers in small bottles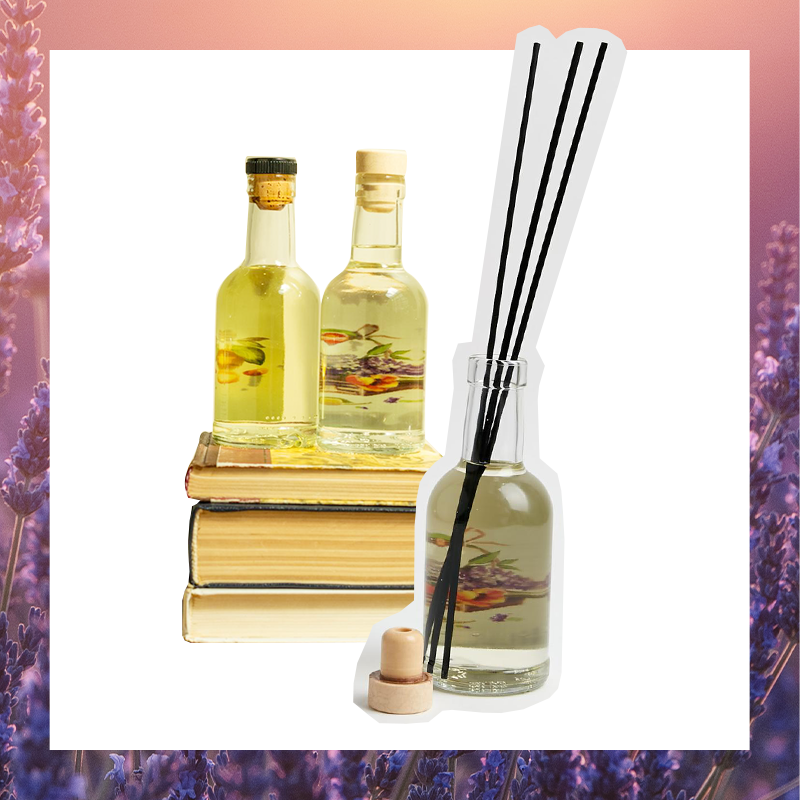 Oil, alcohol and non-alcoholic – the base of the diffuser may be different, but the latter is considered the most natural. It has no fragrance of its own, so the fragrance created by the perfumer opens brighter and cleaner. They are alcohol-free diffusers in minimalist transparent bottles in the brand's collection.
By the way, the sisters have a special approach to the choice of fragrances. They prefer subtle, delicate and airy perfume compositions. Fruity, berry, and floral notes intertwine to create perfume patterns – some can take you to the edge of meadow flowers and bathed in the hot summer sun, others to endless lavender fields that have just rained.
---
Handmade ceramic aroma lamps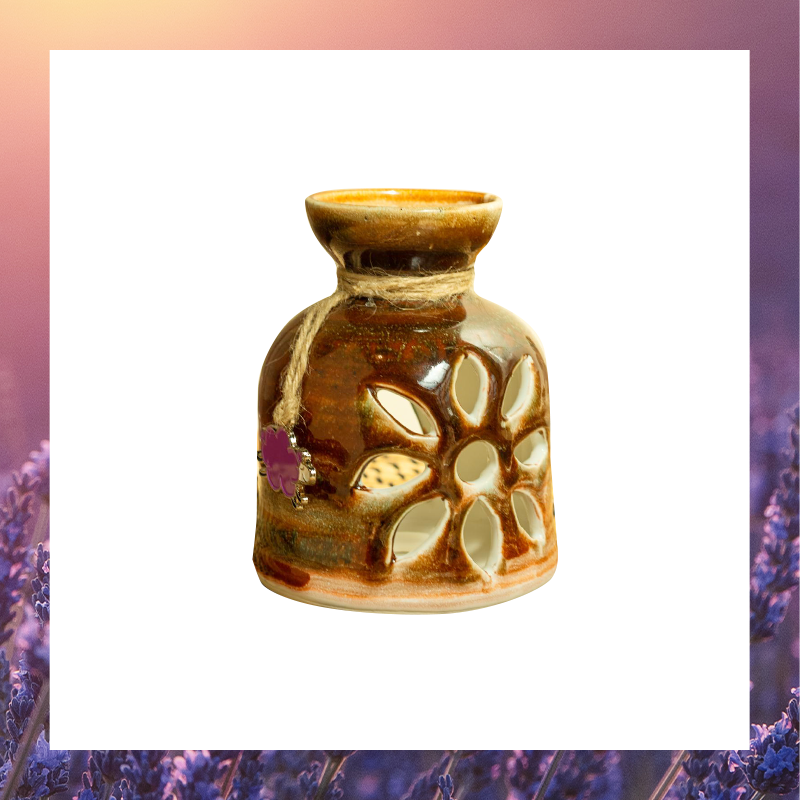 The brand's ceramic aroma lamps are another product that is a work of art. Each lamp is made by hand in a pottery workshop, so it is available in a single copy.
It is a little more difficult to use than a candle or diffuser, but the result in the form of a rich aroma is worth it.
So, you put a special aroma candle in the upper bowl or pour water into which you have added a few drops of essential oil (the brand has a wide selection in its collection). A candle will warm the scented mix, fill the space with scents and help create a relaxing and meditative atmosphere.
By the way, the brand often shares useful tips on its blog, for example, on how to work with essential oils correctly.
---
Three fragrances for this summer
In anticipation of the warm season, the brand has ensured that we are always surrounded by a cloud of floral and fruity freshness. For this reason, candle and diffuser prices were reduced for three fragrances during May and June.
Aroma "Peach and barberry" – The oriental fruit and berry aromas of rosewood, raspberry and peach echo the sweet accord of honey, fig leaf and vanilla, with the trail of tonka bean.
Aroma "Jasmine and Violet" – Delicate elegant enchanting herbaceous floral aroma of jasmine and rose petals with gourmet notes of saffron and coriander and a long trail of musk.
Aroma "Pear and honeysuckle" – A spicy floral-fruity aroma with sweet-scented pear, weightless salty honeysuckle and a blend of vetiver and vanilla with hints of caramel-vanilla.
Source: People Talk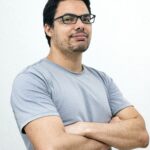 I'm Roger Gritton, and I've been writing for the The Fashion Vibes for over 5 years now. My specialty is beauty news; I'm passionate about covering the latest trends, products, and innovations in the industry. In my time there, I've become known as an authority on all things beauty-related.
I love discovering new experts to interview, researching up-and-coming ingredients and techniques that are making their way onto our beauty shelves and highlighting people who are making a difference in the world of cosmetics. My work has appeared not only on The Fashion Vibes, but also several other publications including the New York Times Magazine, Allure Magazine and Refinery29.