"Perfume opens up infinite horizons. It appeals to the senses as well as the imagination. It works like an instinctive spell and at the same time is extremely subtle," says businessman Nino Cerruti. Why is everyone talking about perfumes? that smell clean? The most characteristic notes are bergamot (the note is elegant, refined and easy to combine), mandarin (the fragrance is closely associated with the extract of the bitter orange flower) or lemon (perceived in the top notes with its lively effect and combines beautifully with fruity to show). , in addition to other ingredients. Reminding us of clean sheets, the coolness of the rain or mornings in the countryside in spring, they are inspired by nature and emphasize freshness throughout the day.
Pure scented perfumes are characterized by their aldehyde notes at the top (they are the ones that are captured by the scent in the first moments after application). Likewise, smelling clean is something provided by citrus and fresh perfumes, light but long lasting. If you're looking for one and don't know where to start, check out our selection of the best fresh and citrus perfumes that smell clean. You will love it!
The experts of the Perfume Academy explain that the ideal is to vaporize the perfume in those "strategic" points of our body, coinciding with the pulsating areas. It is those in which there is a pulse, that is, where our heartbeat is best perceived (those small vibrations of our wrist make it easier for the olfactory molecules to release gradually, so that the perfume smells more intensely and for longer).
Here you will find the best scents that smell clean, with citrus, floral and even woody notes. There's something for all tastes (and all budgets), so if you're thinking of changing your perfume and you love it light and fresh scentsTake a look at this gallery. With these options, everyone will ask you what you smell like. Get the card right now!
Chance by Chanel
A sparkling floral perfume with the sour freshness of lemon (€ 82.99/50 ml).
CK One by Calvin Klein
With green tea, papaya and bergamot, it instantly refreshes (€ 17.99 / 20 ml).
'Concrete', by Comme des Garçons
With cumin, cardamom and cloves, it smells clean and fresh (€139.99/80ml).
'Light blue', by Dolce & Gabbana
It belongs to the family of floral-fruity perfumes (€ 52.99/50 ml).
L'eau D'issey, by Issey Miyake
An aquatic floral perfume with a woody trail (€52.99/50 ml).
'Flower by Kenzo', by Kenzo
Bulgarian rose and violet wrapped in vanilla and white musk (€19.99/10 ml).
Daisy by Marc Jacobs
A much fresher (and more fun) reinterpretation of the classic perfume (€57.99/75ml).
'Girl', by Roches
It smells like a bouquet consisting of orange blossom and jasmine and offers dazzling femininity (€ 40.99 / 40 ml).
'Don't drink', from Sephora Collection
The freshness of the blackcurrant bud is mixed with the pulp of the passion fruit (€ 9.99/10 ml).
'Cologne', by Acqua di Parma
The Frutti d'Oro blend of lemon, bergamot and orange gives this fragrance a fresh, citrusy start (€89.99/50 ml).
Source: Marie Claire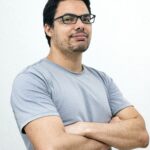 I'm Roger Gritton, and I've been writing for the The Fashion Vibes for over 5 years now. My specialty is beauty news; I'm passionate about covering the latest trends, products, and innovations in the industry. In my time there, I've become known as an authority on all things beauty-related.
I love discovering new experts to interview, researching up-and-coming ingredients and techniques that are making their way onto our beauty shelves and highlighting people who are making a difference in the world of cosmetics. My work has appeared not only on The Fashion Vibes, but also several other publications including the New York Times Magazine, Allure Magazine and Refinery29.