We tend to think it's during the summer season when the health of our hair, be it wavy or curly, Hang by a thread. But the truth is that not only does exposure to UV rays, saltpeter from the sea or chlorine from the swimming pool dry out the hair and make the hair look dry, rough or brittle, but this also happens in winter. The cold, the sudden temperature changes between indoors and outdoors or the humidity make curly hair loses definition, shine and tends to frizz. But fear not, if you have wavy, curly or afro hair, read on, because Amparo Carralahair expert curled, has come to our aid to give us the best tips on care and products For beautiful, nourished and flexible curly hair.
The key to beautiful curly hair: hydration
Due to its very wavy nature, all curly hair tends to dry out, because the sebum generated by the scalp does not reach the surface of the hair fiber. As our expert explains: "Curly hair dries out very easily and, for this reason, it is also prone to breakage. It is also prone to frizz and, especially in humid places, can be difficult to control and define."
The best hair care products for your curls
Using hair products formulated for curly hair is essential to achieve natural, defined and hydrated curls. Of course it is essential to do it according to the needs of our own hair to find the perfect balance. Amparo Carratalá points out that "the most important thing is to use specific products for curly hair because otherwise the hair can become overloaded and lose movement. The ideal would be to get a diagnosis from our hairdresser to know the hair's protein and nutritional needs. The optimal thing is to find a balance: reconstruction with proteins and amino acids to make the curl stronger and tighter and not lose its shape, and nutrition so that the curl becomes more elastic and less frizz or fluffy".
And it is that not all curls are the same or have the same needs, large and open loops are not the same as afro hair or a very wavy mane. "The hair care should be adapted to the type of curl, as several factors intervene, such as thickness, type of cut and weather conditions. For this reason, it is very important to know how to use one advance self-diagnosis of specific needs of every curly mane, because only then can we choose products that will be really effective," warns Carratalá.
Three expert tips for defined curly hair
Finally, Amparo gives us three fundamental recommendations to take into account so that your curls are healthy and beautiful. The expert assures that "so that curly hair stays perfect for longer, we can follow these three professional tips: first apply the products on very wet hair, to create a film around the cuticle that prevents frizz. Then guarantee one homogeneous distribution of products doing a previous segmentation of the hair. And finally, dry with the diffuser at minimum temperature and minimal power, to achieve a more durable finish."
Coconat's three-step routine for perfect curls
If you want to have all the necessary products in one go, you will find your perfect plan at Cocunat. This natural cosmetics company comes to the rescue of curly hair through a specific three-step pack that makes curls appear loose, full of life and movement, without caking or frizz. It consists of two essential products of his "curly" method: the Curl Moisturizer Leave In that detangles, defines and moisturizes and the 'Curl Booster', a defining gel for curly hair. To which is added the restorative hair serum 100% naturally formulated based on vegetable oils, including the powerful argan oil, sweet almond oil, sunflower, pumpkin and sesame. The price of the package is 64.59 euros.
In addition, we have selected others below 8 essential products for curly hair What should you include in your hair routine?
Creamy and moisturizing shampoo for wavy, curly or afro hair. It gently cleanses the scalp and hair, delivering all the active ingredients in the formula, intensely moisturizing the curls (18.99 euros).
The vegan formula without silicones or sulfates, detangles, prevents frizz, nourishes, hydrates and protects curls against moisture, heat and environmental damage (42.99 euros).
This non-foaming balm transforms into a cleansing milk that nourishes and detangles the curliest and frizziest hair. The hair becomes easier to comb and gets more definition and a shiny finish. It is formulated with kokum butter and chia seed oil, as well as a cocktail of omega 6 and 9, jojoba and sunflower (31.99 euros).
Formulated with a minimum of 90% naturally sourced ingredients, this vegan mask leaves your curls up to 3.5 times more hydrated after two uses. Make curls appear softer and more defined for hair full of vitality (39.99 euros).
This serum for curly hair is designed to treat hair curled weakened, dry and without definition as it nourishes, repairs and protects the hair fiber from within. Among its assets, it has 12 vegetable oils ideal for hair curled such as pequi, inchi, chia, organic argan and organic baobab. Curls and waves defined longer (19 euros).
Designed to instantly detangle and hydrate hair, this product provides up to 72 hours of softness. An all-in-one formula that protects against heat damage and prevents split ends. Contains nourishing argan oil, pure amino acids to increase hair resistance and a mix of moisturizing superfoods (13 euros).
This liquid exfoliant has been developed and formulated in combination with Scalp Detoxifying Complex, which gently removes residues on the scalp (35.99 euros).
It is a restorative leave-in styling treatment, enriched with patented OLAPLEX Bond Building technology. Nourishes and strengthens without fixing or weighing down. Helps define and shape air-dried curls while controlling frizz for up to 72 hours ($17.99).
Source: Marie Claire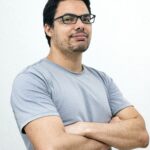 I'm Roger Gritton, and I've been writing for the The Fashion Vibes for over 5 years now. My specialty is beauty news; I'm passionate about covering the latest trends, products, and innovations in the industry. In my time there, I've become known as an authority on all things beauty-related.
I love discovering new experts to interview, researching up-and-coming ingredients and techniques that are making their way onto our beauty shelves and highlighting people who are making a difference in the world of cosmetics. My work has appeared not only on The Fashion Vibes, but also several other publications including the New York Times Magazine, Allure Magazine and Refinery29.