Americans will outspend British guests at prime London hotels during Coronation weekend, with American visitors accounting for 32 percent of all booking revenue and British travelers 31 percent.
Typically, American guests make up just 24 percent of booking spend, while Brits account for 34 percent.
Data from AI-powered hotel booking platform allora.ai also shows that visitors from Canada account for five percent of four- and five-star hotel bookings for the Coronation weekend on May 6-7.
Australians now account for four percent.
Overall, hotel revenue is up a whopping 54 percent compared to the same time last year, and the average weekend room rate is up 28 percent compared to this time last year, reflecting increased demand.
Americans will spend more on British guests at London's top hotels over Coronation weekend. Above – Guards march in front of Buckingham Palace
Processing times for Coronation weekend bookings are up 47 per cent – with most people booking their stay at least three months in advance.
But it's not all good news for hoteliers, as a constant concern is the risk of cancellations, which can reach 40 percent across some booking channels.
Commenting on the data, Michael De Jongh, Chief Commercial Officer at allora.ai said: "The coronation of the King gives a much needed boost to the four and five star hotel industry in London, which has really suffered from Covid.
"The fact that the Coronation really wowed visitors from the US is a real added bonus for London hoteliers as they are much more likely to use the hotel's facilities, such as the restaurant or spa. In short, American guests spend much more than domestic guests."
De Jongh is not surprised by the rise in room rates. He said: "It makes perfect sense that the increased room pressure has led to an increase in the daily room rate – and when inflation is factored in, hotels in the allora.ai network have certainly kept their rate increases reasonable. .
"We've heard of price increases of 60 percent and more from other hotels, that's just outrageous and certainly doesn't inspire long-term guest loyalty."
Visitors from Canada account for five percent of four- and five-star hotel bookings for Coronation weekend
Regarding possible hotel night cancellations, he continued: "The reality is that a reservation is not guaranteed until the guest actually arrives at the hotel. There is a growing trend of guests from the US and abroad booking rooms at multiple hotels and canceling all but one at the last minute. The reality is that if a guest cancels right before their scheduled stay, there's a good chance their room won't be full.
"These last-minute cancellations can create real problems for London hotels, as these rooms are not actually occupied. They can add up to tens of millions of dollars in lost revenue across the capital."
De Jongh urges holidaymakers to think twice before cancelling. "If you must cancel for any reason, I urge you to notify the hotel as soon as possible or, even better, to reschedule the reservation to another date," he said.
Source link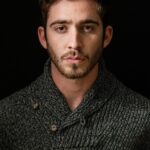 James is an author and travel journalist who writes for The Fashion Vibes. With a love for exploring new cultures and discovering unique destinations, James brings his readers on a journey with him through his articles.