We all need a quick pick-me-up from time to time – and according to a survey, a good night's sleep works best for Brits.
A survey asked Britons what things are most likely to bring instant happiness – and a top 50 ranking was drawn from the results.
A good night's sleep was named the biggest trigger for happiness with 51 percent of the vote, followed by a sunny morning walk in second place (48 percent) and a hug in third place (47 percent).
Rounding out the top five were sunny and clear mornings and spending time with friends and family (in fourth place, 46 percent), with the beach coming in fifth on a sunny day with 44 percent of the vote.
The top 10 included sleeping in freshly laundered sheets (7th place, 42 percent), petting a pet (8th place, 39 percent) and finding money in your jacket pocket (9th place, 38 percent).
THE TOP 50 THINGS THAT BRITS MAKE US INSTANTLY HAPPY
1. A good night's sleep 51%
2. A walk on a sunny morning 48%
3. A hug 47%
4= sunny and bright mornings 46%
4= Spend time with friends and family 46%
5. The beach on a sunny day 44%
6. A beautiful view 43%
7= Longer and lighter nights 42%
7= Sleep on freshly washed sheets 42%
8= pet pet 39%
8= clear blue sky 39%
8= Talk to family 39%
9= find money in jacket pocket 38%
9= Watch the sunset 38%
9= Think of good memories 38%
10= listen to your favorite song 37%
10= eat chocolate 37%
10 = Hear someone say "I love you" 37%
10= A beautiful sunset 37%
11. Get a compliment 36%
12= share food with a friend 35%
12= View photos of your family 35%
13= spring flowers 34%
13= Help a family member 34%
14= Cook your favorite food 33%
14= funny videos 33%
14= A cute puppy 33%
14 = help a friend 33%
15= first flowers appear 32%
15= A smile from a stranger 32%
16= Being told you look good 31%
16= buy a bargain in the supermarket 31%
17= Find something you lost 30% ago
17= eat cake 30%
18= Received a message from a friend 29%
18= a Sunday barbecue with friends 29%
19. The sound of a baby laughing 28%
20= Freshly brewed coffee 27%
20= A glass of wine 27%
21= sleep Saturday 25%
21= A good book to browse 25%
21= pottery making in the garden 25%
22= wake up and realize it's the weekend 24%
22= Seeing cherry blossoms for the first time 24%
23= share chocolate with family 23%
23= house cleaning 23%
24. See an old couple holding hands 22%
25= Receive a thank you at work 21%
25= picnic in the park 21%
26. Complete a book 20%
Source: Lindt
The sound of a baby laughing makes many Brits happy, according to a survey
Hearing someone say "I love you" was 10th (37 percent).
Other heartwarming happiness triggers include looking at photos of your family (12th, 35 percent), a stranger smiling (15th, 32 percent) and seeing an elderly couple holding hands (24th, 22 percent).
Cute puppies (14th, 33%) and smiling babies (19th, 28%) also help keep the British nation stress-free.
Eating helps too.
Eating chocolate was 10th (37 per cent), eating cake 17th (30 per cent) and having a Sunday barbecue with friends was 18th (29 per cent).
The research was carried out by Lindt to coincide with the launch of the Share the Hoppiness campaign, where you could win one of ten prizes worth £5,000 if you find a golden token inside a Lindt golden rabbit.
The general practitioner and spokesperson for Lindt, dr. Zoe Williams said: "Simple pleasures really lift us up. They are the icing on the cake of our lives – and proportionally contribute much more to our well-being than much more expensive delicacies. It's encouraging to see from this Lindt study that many of the old staples remain our favourites, such as a walk in the park, spring flowers and of course chocolate, and Easter is the perfect time to indulge in such treats."
A good night's sleep has been named as the biggest trigger for happiness, with sleeping on freshly laundered sheets coming in seventh place
According to the survey, Britons smile an average of 17 times a day, with four in ten (39 per cent) saying this is less than last year.
On average, the country feels gloomy nine days a month due to money worries (57%), being stuck in the same routine (41%), aging (38%) and the weather (34%). main reasons.
Saturdays at 11:16 are the happiest, with summer (56 percent) and spring (32 percent) being our favorite seasons.
Half (50 percent) say a smile alone can improve their mood, while 43 percent believe smiling and happiness (37 percent) are contagious.
Source link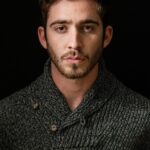 James is an author and travel journalist who writes for The Fashion Vibes. With a love for exploring new cultures and discovering unique destinations, James brings his readers on a journey with him through his articles.