"L'Apéro des Daronnes" will take place once a month on our Twitch channel. For this first edition, Marie-Stéphanie Servos and Manon Portanier will talk about everything parenthood has changed in their lives with a charming (mysterious) guest. See you on November 29th from 8.30pm!
Darons and Daronnes of France and Navarre, get ready: Lose launches her own Twitch show to talk about parenting.
L'Apéro des Daronnes, a new Twitch show about parenting
Neither revived, nor boring, Daronnes aperitif will talk about diapers, postpartum, pregnancy, breastfeeding, maternal regret, education, social networks… Without taboos, without deviations and above all with a lot of humor, a feminist, accessible and inclusive gaze, which make up the DNA of Lose.
Every month, at aperitif time, join Manon Portanier and Marie-Stéphanie Servos as well as a special guest. Together, they will answer any questions you may have about many topics regarding pregnancy, parenting (or non-parenting).
Go to the Twitch channel of Lose from 8.30pm (once the evening tunnel is over and the kids are in bed, well, if you have any).
"Everything motherhood has changed in our lives"
For this first edition, Manon and Marie-Stéphanie will receive an emotional guest and discuss with her all the changes motherhood has had in their lives. : from the relationship to the body through the couple or the balance between work and family life. The identity of this mysterious guest is still under wraps, but here's a clue to try and guess who it is:
If life gives you lemons, make lemonade!
So did you find it?
Would you like to know how much we have invested in communication around this new monthly issue, here is our official photo which, we are sure, will end up embellishing our reputation (it's not true).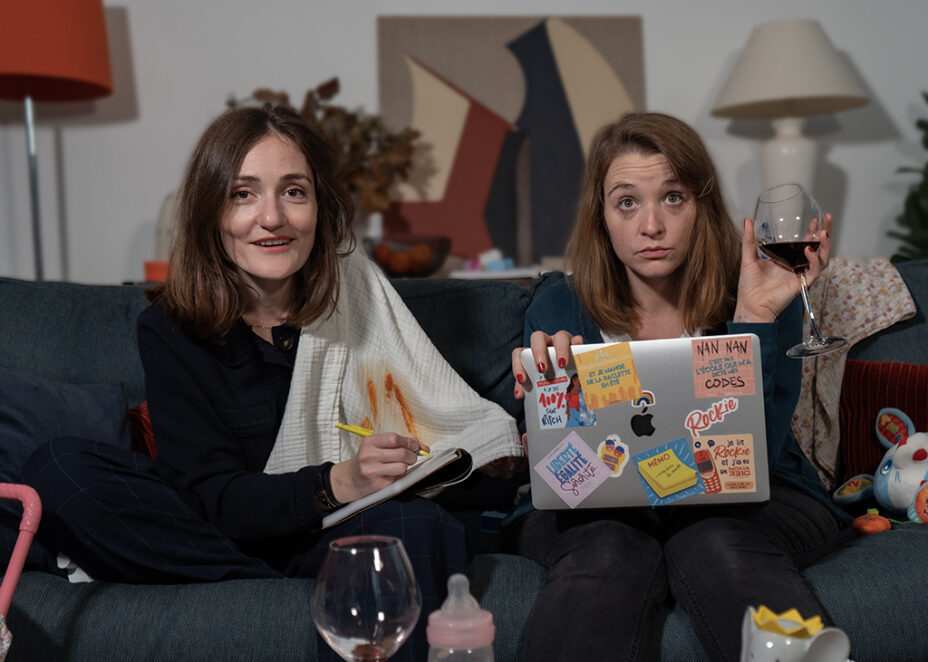 See you this Tuesday, then every last Tuesday of the month from 8:30pm on Twitch!
Source: Madmoizelle