Once a month, Madmoizelle deciphers for you a selection of books not to be missed. This week on the agenda: Oh, talk. When Women Bring Out the Paintings, an art book for young people; Women musicians are dangerous, a beautiful book that brings to the foreground artists who have long remained invisible; Jeanne Chauvin, plea in blood, a comic that pays homage to the first female lawyer in France. Revision!
A feminist art book for young people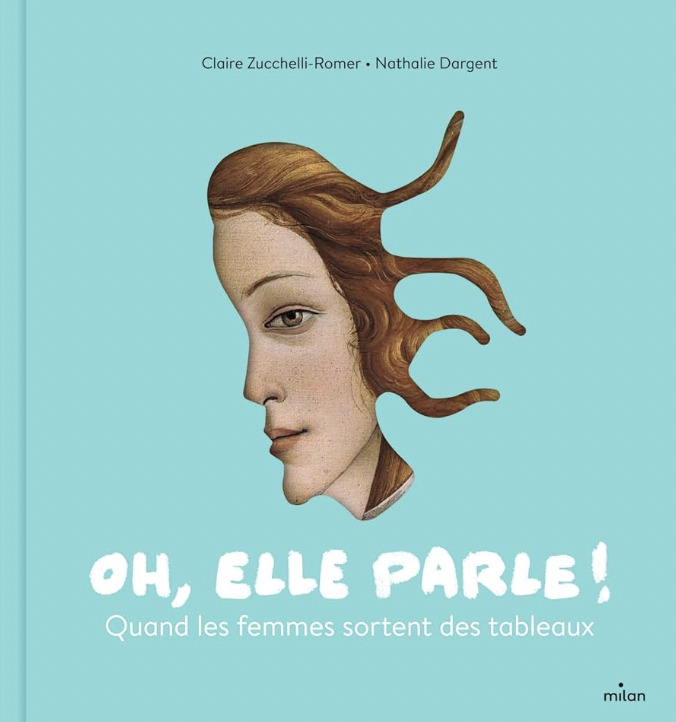 The birth of Venus by Botticelli ; Shot Sage Blue Marylin by Andy Warhol;Blue eyes by Amedeo Modigliani; The Arlesian by Van Gogh…: although these paintings are very famous, the models who create them are very often complete strangers.
This beautiful and surprising book, accessible from 8 years old, but precious far beyond that, it brings twelve out of the shadows and gives them a voice. From the doctor of the Roman era to the painter of the 90s, they tell their lives in first person, thus highlighting the condition of women over the centuries.
Signed by visual artist Claire Zucchelli-Romer – to whom we owe all the great titles in the collection My first painting (Palette), to introduce art to children from 3 years old! – and art historian Nathalie Dargent, this album is striking for the closeness it establishes between readers and these models. The story of their lives, whose format straddles a diary and a portrait, is brought by a fresh and truly lively pen that makes the subject very easily accessible.
This fictional documentary is too a beautiful object animated by a series of graphic cutouts as successful as it is elegant. Each heroine benefits from two double-page spreads; in the first the profile cutout of the painting isolates the model's face, in the second the work is presented in its entirety. In short, a breathtaking book to approach art in a different way!
*Oh, he's talking. When women leave the paintings by Claire Zucchelli-Romer and Nathalie Dargent, Milan, €18
A beautiful book in the "Women who…" series.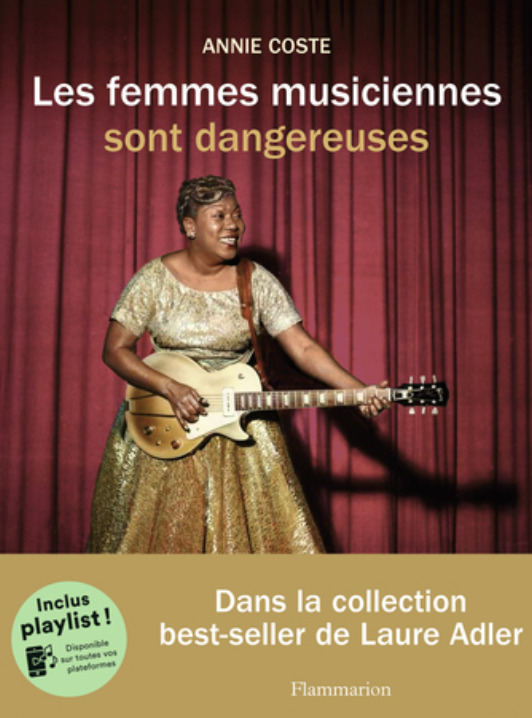 This job – that resembles perfect Christmas gift ! – it is a great entry point to the collection "The Women Who", directed by Laure Adler in Flammarion. Having become a cult, it brings together around ten titles including Women who write live dangerously (first volume dating back to 2007), Powerful women are dangerous (2020) or, recently, Female artists are increasingly dangerous (2022).
This new work, Female musicians are dangerous, signed by Annie Coste Vassas, brings to the fore artists who have long been invisible or reduced to Muses, like sexualized dolls, "serviles and benefactors". From Sappho of Mytilene (630-570 BC), innovative Greek musician and poet to Lizzo, passing through Aretha Franklin, Clara Wieck Schumann, Amy Winehouse, Marie Jaëll, Nina Simone, Sister Rosetta Tharpe and Björk; we dive into journey of iconic or unknown women who often had to overcome mountains of obstacles to bring their talent to life in a world that is still so masculine.
We can't recommend you enoughlisten to the playlist provided with the book while reading which is a mine of discoveries and a marvel of eclecticism. We will be amazed, but also full of eyes because, so as not to spoil anything, this beautiful book is illustrated with dozens of tables and photos.
*Female musicians are dangerous, by Annie Coste from Flammarion, 168 pages, €29.90.
A comic
If it made headlines in the 19th century and made lasting changes to women's lives, few people still remember Jeanne Chauvin today. For the first time, a comic pays homage to the woman who was the first woman in France to practice the profession of lawyer, managing to escape the patriarchal straitjacket of the time.
Signed by Aurélie Chaney, former lawyer of the Paris Bar AND the illustrator Djoina Amrani, Jeanne Chauvin's appeal in blood (Marabulles) traces the fate of this incredible figure in the fight for the emancipation of women's rights.
From 1886, when she dedicated herself body and soul to the studies previously reserved for men, until the year 1907 which saw the promulgation of the law of 13 July 1907 on the free salary of married women, which she drafted with the activists of the Avant – Courrière Association : we immerse ourselves in the struggles of the woman who opened the profession to women despite attacks and criticism.
Plump and very aesthetic, this in-depth comic can be devoured in one go !
*Jeanne Chauvin, pleads in bloodby Aurélie Chanet and Djoina Amrani, Marabulles, €23.95.
---
Listen to Apéro des Daronnes, Madmoizelle's show that aims to break down taboos on parenting.
Source: Madmoizelle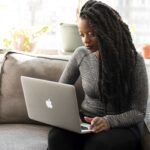 Mary Crossley is an author at "The Fashion Vibes". She is a seasoned journalist who is dedicated to delivering the latest news to her readers. With a keen sense of what's important, Mary covers a wide range of topics, from politics to lifestyle and everything in between.