A new survey highlights the vulnerability of asylum seekers upon their arrival on French soil. A precariousness that largely depends on the reception and accommodation conditions reserved for them.
On Sunday 17 September, a survey on public health was published in the scientific journal The Lancet highlighted the vulnerability of women asylum seekers when they arrive in France. The latter are 18 times more likely to be victims of rape than a French woman, the study warns.
An investigation conducted over three years
For three years, the Assistance publique-Hôpitaux of Marseille and the medical faculty of Aix-Marseille have been working on sexual violence against women seeking asylum in France. As part of this unprecedented study, the testimonies of 273 women who arrived on French territory were collected, half of whom came from West Africa.
Of the 273 interviewed, 84 were victims of sexual violence during their last year of life in France, or a quarter of the women interviewed. 17 of them suffered rapes in the area.
Figures that send shivers down the spine, and are well above the French average: the survey demonstrates this In France, asylum seekers are eighteen times more likely to be victims of rape than French citizens.
Poor housing, an aggravating circumstance
The study finds that the women most at risk are those who have already suffered sexual violence before their arrival and those who travel without a partner. On this first terrible criterion, the survey highlights that 40% of the women interviewed had suffered genital mutilation in their country of origin.
But the risk of sexual violence also strongly depends on reception conditions, the study insists: women who do not benefit from assistance or a reception system upon arrival are more victims of violence. Left to their own devices, more than half of these women do not seek help and less than 10% dare to turn to the police.
Source: Madmoizelle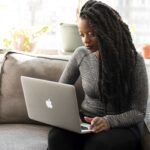 Mary Crossley is an author at "The Fashion Vibes". She is a seasoned journalist who is dedicated to delivering the latest news to her readers. With a keen sense of what's important, Mary covers a wide range of topics, from politics to lifestyle and everything in between.