Bullying at school, car accident, taboo on sexuality, lack of self-confidence… There are many reasons why this reader has not had sex before the age of 27. But what he would do well without are the thoughts of those around her.
I did my first time when I was 27, with my best friend.
Some will say it's late, but it wasn't a choice. If the opportunity had presented itself sooner, of course I would have taken it… But my life has been absolutely chaotic.
The school bullying I experienced as a teenager
I could have had my first time as a teenager, like many of my girlfriends. Some have done it with a passing boyfriend, "to do it", others have waited to have their first boyfriend… Me, I was just waiting.
I had a very unhappy adolescence. I suffered school bullying for three years in university, it was very violent, I was slapped, insulted, beaten, they told me every day that I was ugly, dirty and that no one would ever want me.
I started hating my body and especially my face. I fled from mirrors, convinced I was awful. I completely withdrew into myself and started being afraid of others.
More so in high school when I discovered that bullying could take many forms, including the knife in the back.
I saw my friends talking about their first time, and I didn't make eye contact with anyone, I was locked in my suffering, and I must admit that knowing that everyone knew and not me put me in a rather heavy state of sadness.
Sex, a taboo in my family
And then, there's also one thing that has always annoyed me: I never, really ever, talked about sex with my parents. We never had "the" discussion.
After all, it was also my grandmother who had told me about the rules, my mother hadn't touched a word of them. Sex has always been a big taboo for my mother and I never understood why.
Looking back, I admit that I would have liked to have this famous discussion, precisely because sex was considered an integral part of a woman's life.
Instead my mother saw masturbation as something dirty:
"A girl doesn't do that. »
So I have subconsciously associated sexuality with something dirty for a long time.something that shouldn't be done.
My mother always tended to think of me as a small child, and I think that's still the case, I don't see myself as an adult in her eyes and I suffer a bit from that.
This guy I could have had my first time with
After high school, there was study. Six years in another city and in a promo where I met new girlfriends… And a boyfriend.
He was very interested in me, he wasn't hiding to flirt with me. I had gained some confidence, at least enough to respond to his flirtations and agree to him spending days with me.
And then, the day after my birthday – which he hadn't wished on me – he suddenly decided to get away from me, during the night.
The reason ? She had made her first time with another man, and as he sat behind me in the amphitheater, I felt everything, even about me:
" She ? Oh no, but I don't care now! »
I had to spend another four years side by side with him every day, it wasn't very easy to deal with on a daily basis. But what was even less easy were the reflections of my new "girlfriends".
My friends' thoughts on my virginity and sexuality
They had known that I was still a virgin, and almost every day I was entitled to inappropriate, sometimes vulgar reflections, such as:
"You need a dick!
– You, I will find you a boyfriend and you will fuck him, then it will be done!
– I have a single boyfriend, I'll introduce him so you can conclude! »
It was as if my virginity was more of an issue for them than for me..
I lived with my virginity every day, and even if I ended up resigning myself and telling myself that my turn would never come, I tried not to let it weigh on me.
It was my business and I didn't understand why others allowed themselves to think so.
The day I decided to have my first time with my best friend
When I was 24, I was in a car accident. Shortly after finishing my studies, in August, a driver met me on the phone at 80km/h in the city centre.
It was my car that took it all, but I saw death. I wasn't that bad physically, whiplash, bruises and bruises all over, three broken ribs, but I didn't have any serious injuries that could have been life threatening.
On the other hand, the worst was my bout with PTSD. Insomnia, omnipresent anxiety, pure fear, inability to start driving again, gloomy thoughts, depression…
A whole excruciating period of putting my life on hold and the question of my virginity no longer arising, I was in survival mode.
As the years went by, I was able to step back from this harrowing experience and start a normal life again. But I know from this incident that my time is running out, seize opportunities when they present themselves.
At the end of the delivery, I learn that my best friend is single again. I let some time pass and then we meet with our group of friends. We spend the evening together, laughing and talking.
Thirteen years of friendship, blind trust in each other, I had thought about it and took my courage in both hands.
When we were alone again, I told him that I didn't want to have a relationship with him but that I wanted to have my first time with him, because I had confidence. Subconsciously I was reassured if it was him, but I was a little worried about his reaction, some kind of rejection.
He told me there was no problem, that he understood and that he respected my decision.
My first time with my best friend
Three days later we did it and it was amazing. I honestly do not regret doing it at 27, having to wait, it was really worth it! What we both experienced that night was so magical.
I admit that I felt great relief. I thought that was it, it was done and well done! I felt a huge confidence boost, like something was moving inside me, something very powerful and totally unknown.
Like a fear that disappears.
I also had a strange "back to reality" feeling. I've always had a tendency to take refuge inside myself, to get lost in my daydreams, in the stories I write, and there it was really a return to real life, like an awareness.
I had no expectations for this moment. Of course, I'd heard a lot, thanks especially to these "girlfriends" who thought they were fine and who had given me details I could have done without.
I was told:
"It's not like in porn, lol"
I'm not a big fan of porn but let's just say I suspected this wasn't the case! I was told I would be in pain, eventually had a little pain which passed quickly.
I was told it would only be a few minutes, I think we broke records; I was told I would only be a missionary and that would be enough, they didn't stop at that at all…
In short, I had heard so many things that in the end I no longer listened to anything or anyone, and I just let myself be guided by what I wanted to do, and it was really beyond my expectation.
My relationship with my best friend, after our sexual relationship
So far it hasn't happened again with my best friend, and I'd rather leave it at that. He respects my decision, but she's already told me that if I wanted to do it again, he was OK with it (obviously).
Our relationship has changed and hasn't changed at the same time, it's strange, quite difficult to define. She hasn't changed because we're still just as accomplices, we can spend the time laughing and confiding without any problems.
And she has changed too, but I think it's from my point of view, because I understood – and he told me – that he had always had feelings for me.
We asked him several times why we weren't in a relationship, what was stopping him from having a relationship with me when it was obvious to everyone…
For my part I don't want to have a relationship with him, I was very clear on this point and it was the first condition I asked.
I want him to stay my friend, just my friend, and its because i have this blind faith in him that i wanted to have my first time with him.
I haven't spoken to anyone around me about what happened, it's not the kind of thing I want to talk about at a family lunch or a night out with friends.
Those girls who harassed me to do that, I haven't been in contact with them for years, and even so, it's nobody's business but me.
Sexuality is such a personal thing, I never understood why these people thought I needed their advice.
What I wish someone had told me when I was still a virgin
In the end, I went at my own pace and I really don't regret anything. On reflection, I think that if I had done it earlier, with the first comer, it wouldn't have been so good, I wouldn't have let myself go like I did.
I wanted to add this testimony because I would have liked to find an article on "late" virginity that didn't make you feel guilty, like the reflections I heard every day…
It's believing it's all our fault that we're still virgins at a certain age, because we" don't make an effort ", we are " he offers stuff and we decline »… Or, as I heard from a family member:
"Have you ever been with a boy?" NO ?! Why do you prefer girls? Neither ? Ah well, I don't know, we've never seen you with a guy so I was thinking, maybe…"
If I have any advice to give, advice I've been missing all these years I've been missing out on: no one must judge anyone on their virginity.
In my case it was only the tip of the iceberg, the tree that hid the forest of suffering that I had to go through to get to live this experience.
I remain convinced that I waited for the right moment with the right person and I have no regrets.
To testify about Madmoizelle, write to us at:
[email protected]
We can't wait to read from you!
Source: Madmoizelle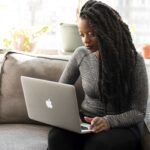 Mary Crossley is an author at "The Fashion Vibes". She is a seasoned journalist who is dedicated to delivering the latest news to her readers. With a keen sense of what's important, Mary covers a wide range of topics, from politics to lifestyle and everything in between.