Unleashing its lightning speed on the big screen, the performance of "Barry Allen" Ezra Miller on "The Flash" has been marred by a history of legal troubles and controversies. Despite the actor's efforts to mend his relationship with Warner Bros. Discovery and his commitment to addressing his mental health issues, questions have been raised about Miller's future in the Scarlet Speedster cinematic universe in the new era of 'DC Universe.
with the expected release scheduled for June 15 in theatersdirector Andy Muschietti (It) has made it clear that Miller will not be replaced as "Barry Allen" in a possible sequel. Of course, this will depend on the reception of the film.
In a conversation with The Discourse podcast, the Argentine director was asked about the possibility of bringing Miller back as "Flash." Muschietti replied: "If there is a sequel, yes".
I don't think there's anyone who can play the character as well as (Ezra). The other portrayals of the character are great, but this particular take on the character stood out. And, as you said, the two "Barrys," "it feels like the character was made for Miller," the director said.
His sister and producer, Barbara Muschietti, added that "during the shooting phase, Ezra Miller was brilliant and the busiest and most professional (actor). Ezra gave his all to this role: physically, creatively and emotionally. It was absolutely brilliant."
You may be interested in reading: The sequel confirmed: 'The Flash 2' script with Ezra Miller
This is how Nicolas Cage looks like Superman, he will have a cameo in The Flash
The premiere of 'The Flash' will be decisive
Meanwhile, a behind-the-scenes look focusing on Sasha Calle's 'Kara' has been revealed, showing her journey from casting to wearing the House of El symbol.
Scripted by Christina Hodson (Bumblebee, Birds of Prey), we will see Miller's "Barry Allen" travel back in time to prevent his mother's murder, with unforeseen consequences that open the door to the DC multiverse.
To save the world and return to his own universe, he will receive help from his younger self, a more experienced "Batman" played by Michael Keaton, and a lost Kryptonian, "Supergirl" (Street), as they go head-to-head against "General Zod". (Michael Shannon) on an Earth without metahumans.
Ben Affleck will also return as "Batman" in this highly anticipated film that finally explores the concept of the Multiverse in the DC Universe (DCU). The cast includes Ron Livingston (Office Space, Tully) as "Henry Allen" and Maribel Verdú (Y tu mamá también) as "Nora Allen", Barry's parents.
Source: Nacion Flix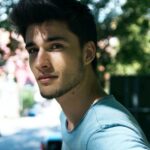 Lloyd Grunewald is an author at "The Fashion Vibes". He is a talented writer who focuses on bringing the latest entertainment-related news to his readers. With a deep understanding of the entertainment industry and a passion for writing, Lloyd delivers engaging articles that keep his readers informed and entertained.