The variety of movies that you can find in the Netflix streaming service catalog is immense and very varied, but if you are looking for options that will give you back the motivation you need to continue with your life, I will give you a recommendation. Regard a film directed by Olivier Nakache and Éric Toledanoand starring François Cluzet as Philippe and Omar Sy as Driss.
Regard "Untouchable Friends" available on Netflix, a film I would definitely recommend to heal a sad heart; tells the story of Philippe, a wealthy man who becomes a quadriplegic after an accident, and Driss, a young man from the suburbs who is hired as his guardian.
Despite their cultural and social differences, Philippe and Driss form an unexpected friendship and learn a lot from each other. The film is touching, but it also has funny moments. and is an excellent choice for boosting morale.
It is a film that can evoke a sense of nostalgia because it shows the unique connection between two characters who don't have much in common in terms of social background, education and personality. The relationship between Philippe and Driss is very moving because, despite their cultural and social differences, both become friends and support each other in difficult times.
The film also has a sense of nostalgia as it shows scenes from everyday life, such as preparing a meal, talking in the living room, or just spending time together. In short, "Untouchable" is nostalgic because it evokes a sense of genuine human connection and shows the beauty in the simplicity of everyday life.
You may be interested in reading: Idris Elba's raw film to reflect on Netflix
Not sure what to watch on Netflix? 5 good drama movies
'Untouchable Friends' is like a hug to the heart
This is a French film that tells the story of the unlikely friendship between Philippe, a wealthy quadriplegic aristocrat, and Driss, a young suburban Senegalese who becomes his caretaker. The plot takes place in Paris and follows the evolution of the relationship between these two seemingly opposite characters.
After being interviewed by Philippe for the caretaker position, Driss is hired despite his lack of experience and unconventional attitude. At first, their relationship is strained and filled with cultural misunderstandings, but gradually Driss begins to adjust to his new life and connect with Philippe on a deeper level.
As Philippe and Driss' friendship blossoms, so does their mutual influence on each other's lives. Philippe helps Driss discover his potential and overcome his limitations, while Driss takes Philippe out of his sheltered world and teaches him to enjoy life in a new and unexpected way.
The film is a comedy-drama with moving, funny and profound moments, which shows the importance of friendship and the pursuit of happiness in life, even in difficult circumstances, and had its success in theaters. If you have been interested in this recommendation, do not forget that you can watch it through the Netflix service.
Source: Nacion Flix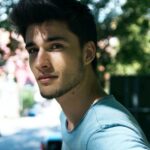 Lloyd Grunewald is an author at "The Fashion Vibes". He is a talented writer who focuses on bringing the latest entertainment-related news to his readers. With a deep understanding of the entertainment industry and a passion for writing, Lloyd delivers engaging articles that keep his readers informed and entertained.