Much of what makes us stay to see a story to the end is its beginning, a moment in which the author has to show all his intentions, and that hooks him into wanting us to stay completely. And conversely, horror movies have to provoke exactly the same thing, but with a feeling that will make you want to leave them from the very beginning.
One of most shocking opening scenes of a horror movie 'Cube' has it, the cult work of 1997. It is about the moment when, with great violence, we see how one of the prisoners participating in this macabre game is torn to pieces for not pressing the button I should have pressed . A moment that has remained engraved in the minds of many, and that you can relive on Apple TV and Amazon Prime Video.
Final destination
Although his executions have become perverted over time, the first installment of "Final Destination" has one scariest opening scenes in movies. This is the opening of "Final Destination", in which a flight starts to fail, and in a plane crash everyone dies, but it was a boy's premonition, who warns him that death is coming for them. Available on HBO Max.
The ring
While the original version was wildly insane, one of the horror movie with the best opening scene It's "The Ring", the American version. Everything is masterfully executed, a couple of girls watching a cursed video warning them of a call that would lead to their deaths, and although everyone knows how it will end, tension is in the air. Available on Amazon Prime Video.
It may interest you: Horror films loosely based on true stories
It may interest you: Horror films with chilling endings for a marathon
evil Dead
Sam Raimi will always remain in the epitome of horror in his "Evil Dead" saga, but it was Fede Álvarez's version that had an opening that will make you want to put it down and not continue. Well, as long as the boys reach the cursed hut, they awaken an ancient presence, and one of the girls pierces her tongue with a knife. Just brutal. Available on HBOMax.
Item
Although everyone already knew what the beginning of Stephen King's novel was like, it was Andy Muscietti's remake of "It" that gave it a very clever twist. The boat that escapes in the sewers to Georgie, but it was already known that the little one perishes before Pennywise, it is the movements of the terrifying clown that make it even more disturbing. Available on HBO Max.
It follows
The beginning of a story must present the conflict of its protagonists, and few do it like 'It Follows'. It's a scene where a girl has sex with her boyfriend, and he sets her up, revealing that now a curse will haunt her, unless she's also intimate with someone else, and that's where the threat of her appears. . Available on Amazon Prime Video.
Source: Nacion Flix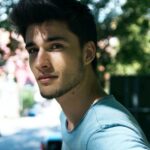 Lloyd Grunewald is an author at "The Fashion Vibes". He is a talented writer who focuses on bringing the latest entertainment-related news to his readers. With a deep understanding of the entertainment industry and a passion for writing, Lloyd delivers engaging articles that keep his readers informed and entertained.