Faithful companions became very depressed.
Queen Elizabeth II's favorite corgis were alongside the royal special until her last day. On the day of the funeral, the four-legged friends were also present at Westminster Abbey to say goodbye to the mistress on her last journey.
In the photos published of the farewell ceremony, the subjects saw two tails. These are Muik and Sandy puppies. Unfortunately, the fuzzy ones were not allowed to enter the hall for the official part, so they had to get bored at the entrance, waiting for the procession with the royal coffin.
According to the weekly entertainment portal, one of the dogs became noticeably depressed. He lay down on the stone floor and lowered his muzzle. At one point, Prince Andrew approached the dogs. He has tried to cheer the puppies up and seems to have succeeded.
Photo source: Legion-Media
Author: Anna Pavlova
Source: Popcorn News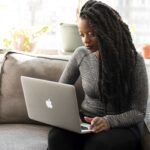 Mary Crossley is an author at "The Fashion Vibes". She is a seasoned journalist who is dedicated to delivering the latest news to her readers. With a keen sense of what's important, Mary covers a wide range of topics, from politics to lifestyle and everything in between.