The host of your favorite show will talk about the brightest heroines, battles in the project and the secret of female success.
Maria Tretyakova gave her soul to the participants of "Tomboy". She taught them manners and style, but at the same time to love, accept and forgive. I watched broken girls deal with their own demons and change their appearance before my very eyes. And that is largely thanks to her.
Outside the project, the TV presenter has a lot of lessons. She manages to teach students, write books, play in the theater, lead social networks and always look like a whole team of top stylists is working on her appearance. PopCornNews talked to the TV presenter and fashion guru about the uniqueness of "Tomboy", the best fashion designer and productivity when there is so much unnecessary noise.
Photo source: MFUA
About the show "Boys"
– This winter, the seventh season of the Boys show has ended. What are your general impressions?
– Impressions do not change over the years. It is difficult to describe my condition at the time of the first meeting with the girls. In a word, shock, somewhere embarrassment. My heart skips a beat every time.
– Seven years of work in one show … Don't you feel tired? Do you have the strength to carry on?
– There is a good expression on this score: "Who, if not us?" I don't feel tired when I work well, which is exactly what happens in The Boys.
Is the eighth season preparing something special for viewers?
– This year the channel "Friday!" turns ten years old. It's a great anniversary! And a good reason to please our viewers.
– The show "The Kid" is one of the most daring, controversial and scandalous on Russian television. Is only this necessary?
– I've been asked this question for seven years and every time they turn on the Friday! channel over and over again. – and look at the project. I think people like to see certain moments from the outside, compare themselves with others, rejoice, see who changes and how, or realize their life problems and overcome them. People see and understand that even the most difficult and desperate situation can be resolved, as long as there is life, everything can be corrected.
I like to quote the poet Igor Severyanin: "My ambiguous glory is ambiguous, not because I am wrongly exalted, not because of my talent, but because there is a clear challenge to conventions in my poems …" Read this beautiful poem.
Photo source: Evgeny Ivanov
– Some participants frankly rebelled, fought, swearing. Have any of them shown aggression towards you?
– Never. Never!
– Is there a girl in your memory whose transformation surprised you the most?
"Many girls are taking serious steps towards themselves and a better life. Many of them! The heroines create families, become mothers, look for ways of self-realization as best they can, and this is their path. In general, I was addicted to the stories of Kira Medvedeva, Nastya Petrova and Diana Makiyevskaya.
"Which of them dug you to the depths?"
– I will not single out anyone, everyone has their own life situation, their own difficulties.
– You can find comments accusing the show of "killing the individuality" of the contestants. Apparently it's all about looks. Do you agree to this?
No, I don't agree at all. We, mentors, invited experts, provide opportunities, show opportunities, directions, and girls gain experience and learn to make choices and take responsibility for their decisions.
– In the lives of the participants there were several things: cruelty, violence and even crime. How did their stories touch you personally?
– This is life, it's different, the main thing is to choose the right vector. It's never too late to change your life for the better.
– Somewhere in the comments on social networks you were called not just a mentor, but a "mother of tomboys." What do you think of this "title"? After all, not all girls had families, mom …
– It's very moving. Thank you girls for your trust and sincere love. Of course, no one can replace mom.
You taught the girls a lot. What have you learned from them?
– I will answer very briefly: I have become harder (laughs).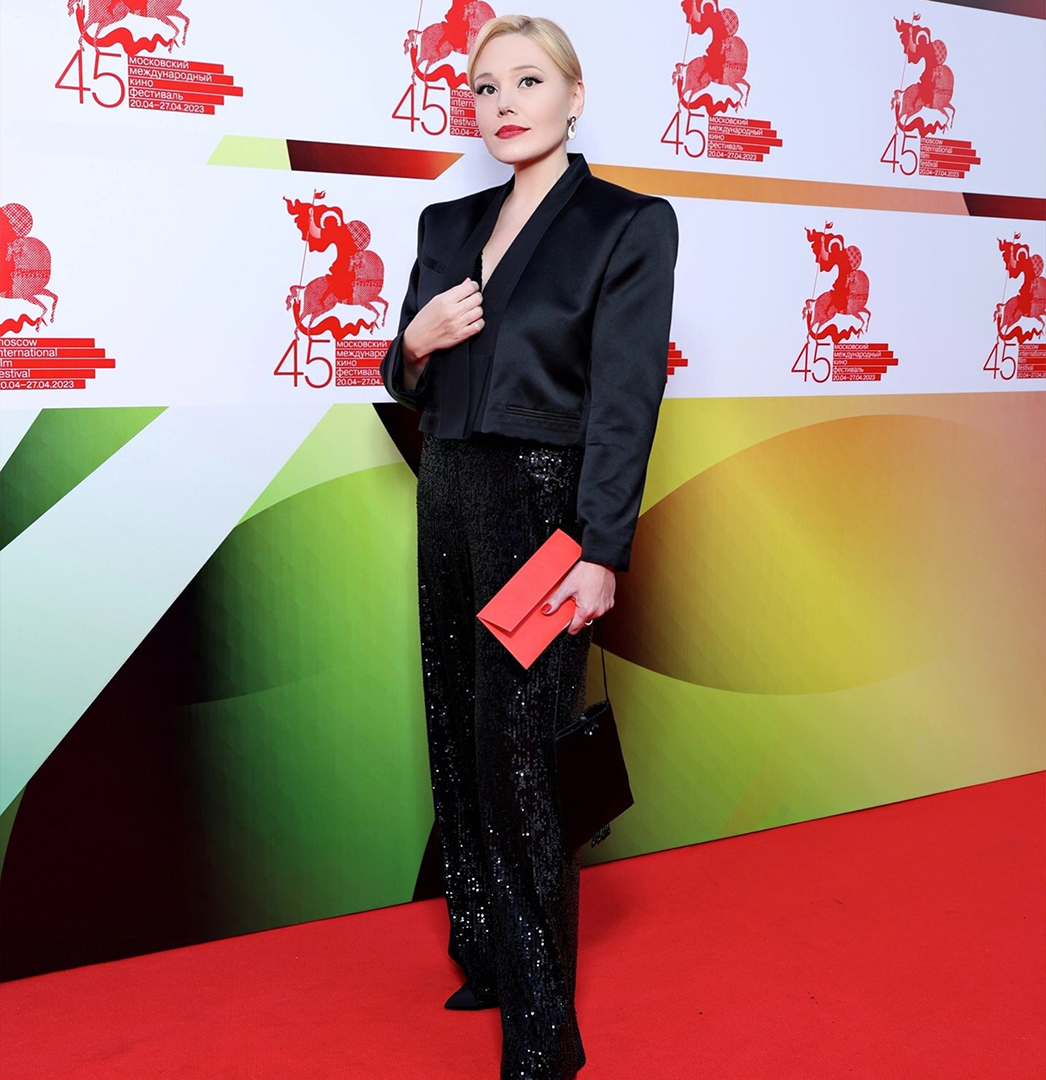 Photo source: Gennady Avramenko
About fashion
– Your stylish photos in the show "Boys" were impressive. Perfect combinations, bright colors, discreet but tasteful make-up… Have you tried to set an example of how girls should look with your appearance?
— I have written two books on fashion, which have been translated into English and Italian, and several scientific articles. I try to share my knowledge and lead by example, I help develop taste because it is like an ear for music. But in no way do I impose a certain style on them.
– Did you choose your own clothes for the TV project?
– The first seasons she starred in her clothes, then they began to experiment with designers and brands. But my own stuff is there anyway.
– Do you have an idol in fashion or show business, who not only follows you, but follows his example?
– Karl Lagerfeld has always impressed with what he does and how he thinks (Lagerfeld is a German fashion designer, longtime head of the fashion houses Fendi and Chanel; died in 2019).
About real ladies
– What is a "real twenty-first century lady"? After all, we don't wear corsets anymore and do three-story haircuts to go to prom.
– A real lady is the qualities of the soul: kindness, modesty, tolerance (now it is called the fashionable word "tolerance") and fortitude. Try to combine it in yourself. And taste in clothes is like an ear for music: innate or learned.
– List the top 3 most necessary qualities for a woman to be successful in both business and relationships.
– To those already mentioned in the previous question, I will add the ability to think and reflect.
Photo source: Gennady Avramenko
Life without TV
– You said that your son was very supportive during the filming of the first seasons of The Kid, and even came to the shooting. Can you tell me what he does?
– Oleg received a business education, works in his field, studies a lot. He has a wonderful hobby: he writes and performs music, poetry in Russian and English.
You don't discuss your private life. Do you believe that happiness loves silence?
– Yes.
– On social networks you have mostly positive reactions. Are there situations when you need to clean up something bad that "well-wishers" can write?
— My followers are usually great, very kind and sincere. It happens that in a post I propose to speculate, discuss, argue, and in response: "You are so beautiful." This only brings a smile. Thanks for their kindness.
– Tracking your activities, you seem to be a multi-armed Shiva: you have time on television, play in performances and publish books … Tell me, what kind of magic pills give you such productivity?
— I smile a lot and only look around for the positive. And this, of course, is the love of life! Where without her?
– Finally, share your plans for the near future. What are you preparing new: the release of the book, new ideas?
— I continue to teach at Moscow Financial and Law University, where I have a master's degree at the Institute of TV Journalism and Advertising. Just on the nose of the "Russian Student Spring", which is held by the Russian Youth Union. The competition starts in the summer. I will be an expert in fashion direction. See you in Perm, Stavropol and Khanty-Mansiysk!
Of course, there will be theatrical projects: the performance "SNY", ​​which is loved by viewers of all ages, musical and literary productions "Secrets. Anna Akhmatova" and "Pineapple in Champagne". You just can't miss this.
Photo Source: Frame from the show "Boys"
Photo source: Gennady Avramenko
Writer: Anna Pavlova
Source: Popcorn News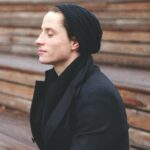 Kenneth Weaver is an author at "The Fashion Vibes". He focuses on writing about celebrity-related news, keeping his readers up to date with the latest happenings in the entertainment industry. With a keen eye for detail and a passion for writing, Kenneth brings his unique perspective to every article he writes, making him a trusted source for all things celebrity.