We continue to admire people who do not conform to traditional beauty standards but have the appearance characteristics we see in them. We have previously told the story of model Toni Rybkina, who lives with Sturge-Weber syndrome. And they published a monologue by beauty journalist Anna Chelnova, who at the age of 20 discovered that she had vitiligo – a disease in which white spots appear on the skin and mucous membranes.
Today we would like to introduce you to Adele, a girl who has been living with alopecia for five years. Translated from Greek, "alopecia" means baldness. This is a pathological condition that results in partial or complete loss of hair on the head.
Adele went bald at 25 and this is her personal story.

I was 12 years old when my mother noticed a stain next to my ear while she was washing my hair again. Slowly it started to grow and the area of ​​loss grew larger.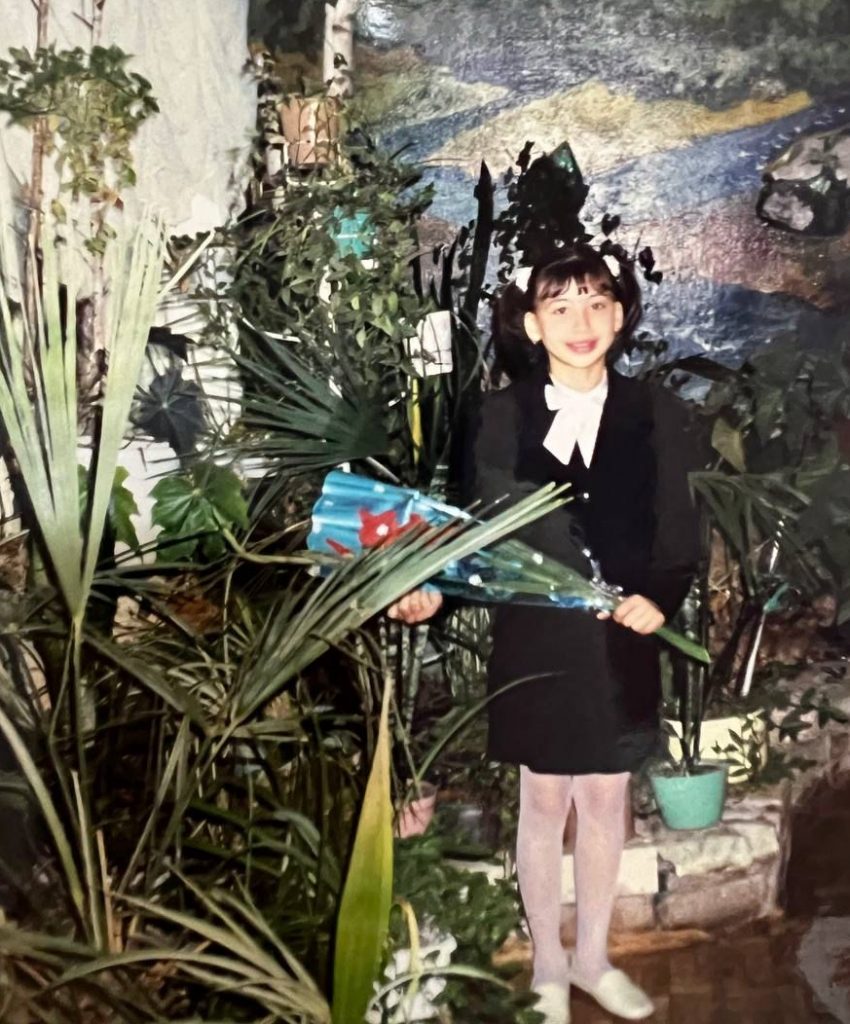 We sounded the alarm – we went to the district hospital, then to republican hospitals, and then to various research institutes, where my hair was examined for metal content. However, doctors could not diagnose me. Then they began to examine me more seriously – they admitted me to the hospital, examined me from head to toe and prescribed various medications, antibiotics, lactobifidobacteria and products for rubbing into the scalp.
We have reached the conclusion: The hair of the industry. And for a long time I adhered to such periodic treatment – I took vitamins in courses depending on the time of year.
When I entered college, I focused on my studies and forgot to take classes. From time to time the hair became thinner, but then, as a rule, it returned to its former state. When I graduated from college and started working, two serious areas of hair loss emerged.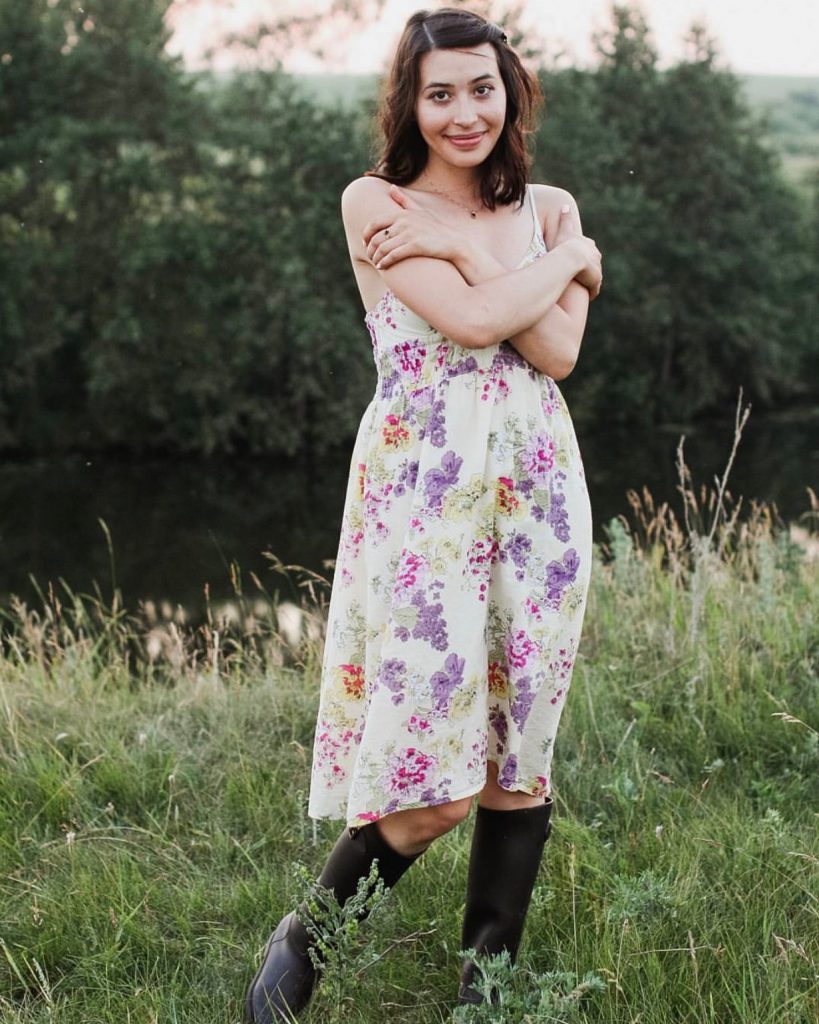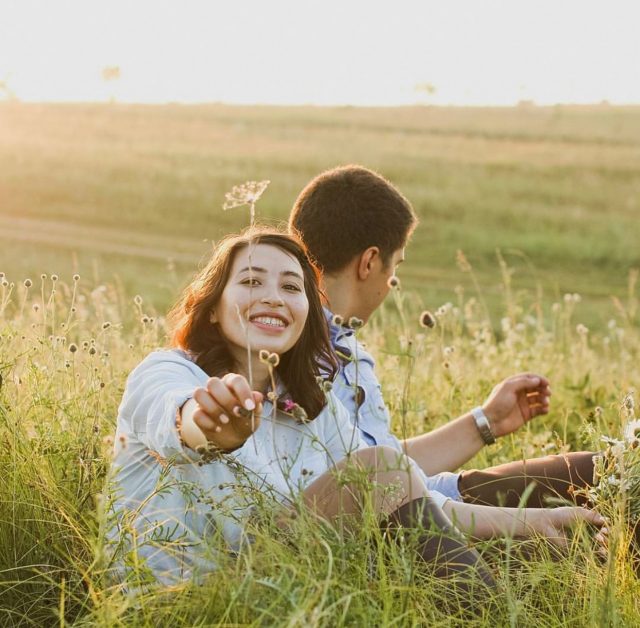 Getting used to a new team, being very busy, and also preparing for the wedding was a serious stress for me. Then I intensively made pepper masks, took vitamins, read on the Internet what else can be done. The hair has grown back.
I changed jobs in 2016 and my hair started falling out again. And so quickly that I didn't even have time to do anything this time. Within a few months, 70% of the hair on my head was gone.

I thought that now I would make the masks again and everything would go away, but the autoimmune process could no longer be stopped. I was 25 years old then. I started getting examined and going to doctors, but they all thought it was because of the nerves. At one point, endocrinologists diagnosed me with autoimmune thyroiditis, a disease in which the immune system destroys healthy thyroid cells. Later, the doctor put forward the hypothesis that hair loss is associated with this autoimmune process. However, if the thyroid gland can compensate with hormones, the hair loss process is irreversible.
Every wash was accompanied by hair in the sewer; In the morning I saw a pillow covered with black hair. I woke up and didn't know what to put on my head to hide my bald spots. I stood in front of the mirror and cried – I didn't understand how to live with this.

I bought a wig; It was black and long. Naturally, it was realized that this was not my hair. It was too hot in there, everything was itchy all the time, and I couldn't afford a more expensive system. I wore it for the first 2-3 months until my mother recommended a headscarf.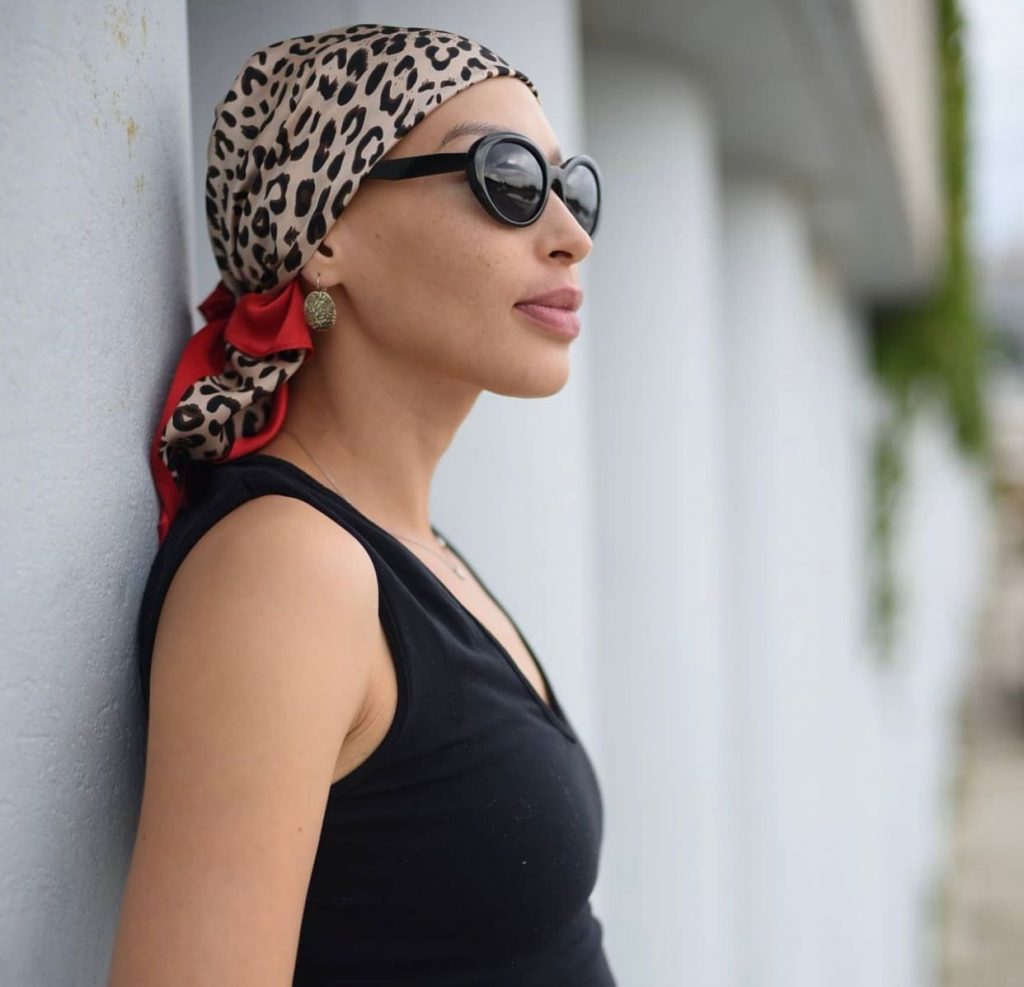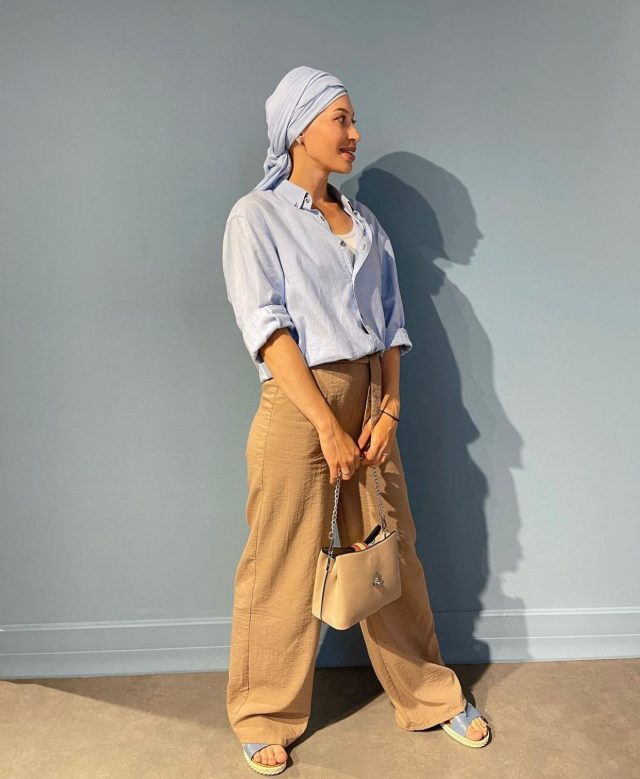 It was impossible to wear a spiky wig all the time, so I bought different shawls and started learning how to tie them. So I started wearing a hijab to work and did so for about five years. I would wear a wig depending on my mood.
At some point I started searching for different public pages dedicated to the topic of hair loss. And in one of them I found a connection with the Alopetyanka community. Created by a woman with hair loss. He decided that balding girls looked like aliens, and that's how the word "Alopetan" came to him. This is a large community of women with whom we communicate, support each other and meet. Communicating with them began to heal my spiritual wounds. Before that, it seemed to me that I was the only leper and everyone else was normal. But then I realized there were many people like me. And I became even calmer when I heard that millions of people around the world also live with alopecia.

The example of these girls, walking with their heads uncovered and without hair, gave me courage and confidence that I could do this too. And I tried. I was scared. First, I showed on social networks that I was bald. Then he slowly started to go out onto the street. And little by little I gained confidence, I realized that I could do it, that I was not the only one. People around me accepted me this way and this gave me confidence.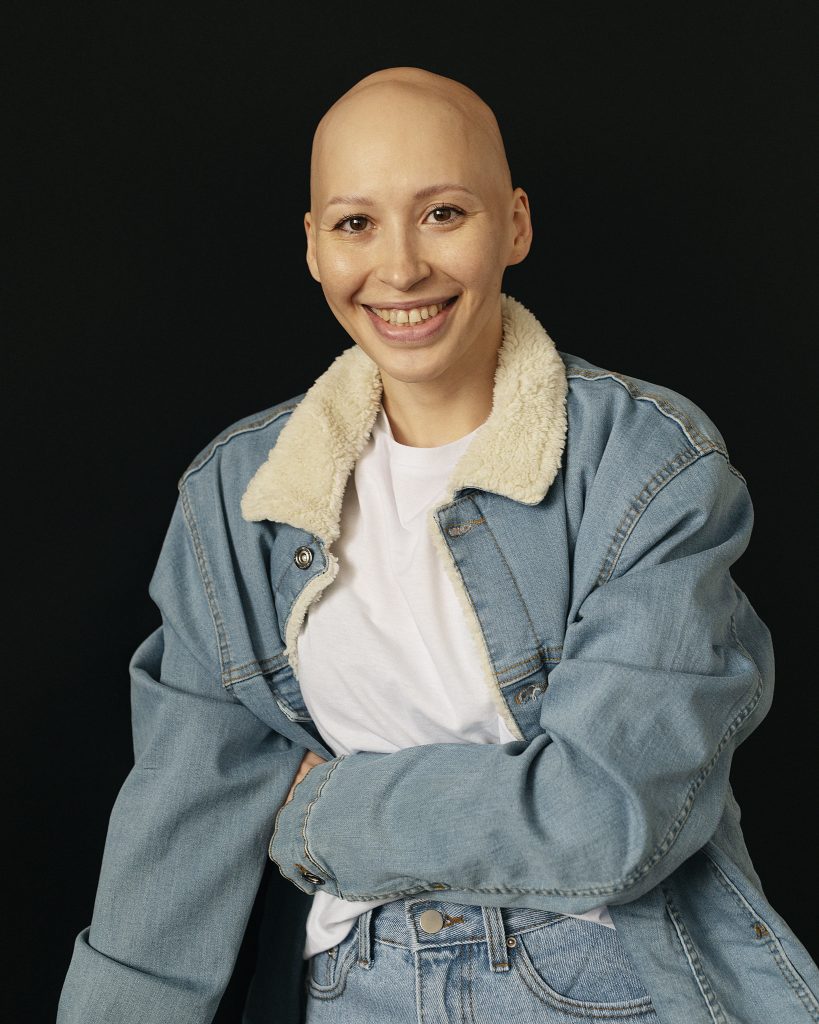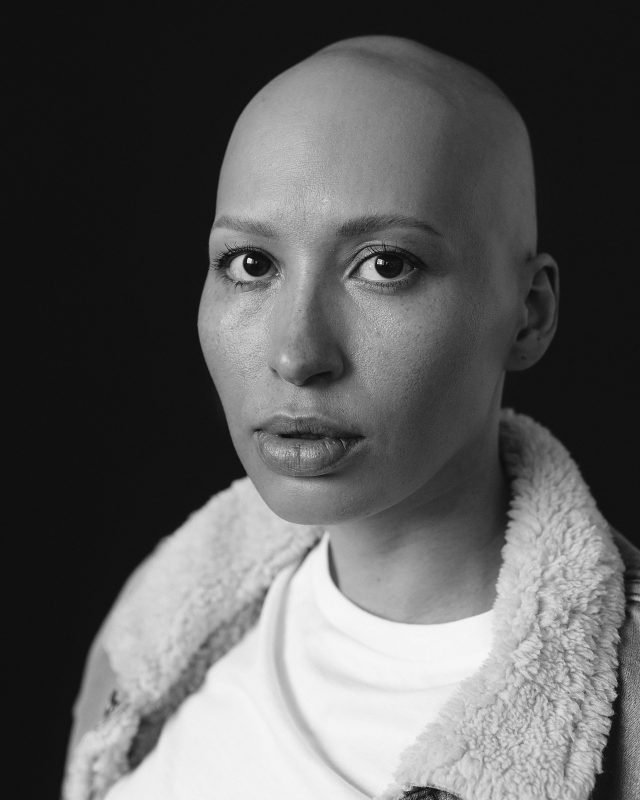 Photographers became interested in my appearance and began offering to take my photo. And when I started going to them for photo shoots, I saw myself from the outside. They told me that I was beautiful and that I should learn modeling. That's why my dream was to enter a modeling agency.
After some time, a modeling agency called "Neon" wrote to me – it is very popular in Ufa. They wrote that I had an interesting appearance and that they wanted to invite me to the casting. However, I couldn't go because of the day shift. Then the owner of the agency found me and said that I had an unusual, catchy appearance. He offered to take me to training before casting.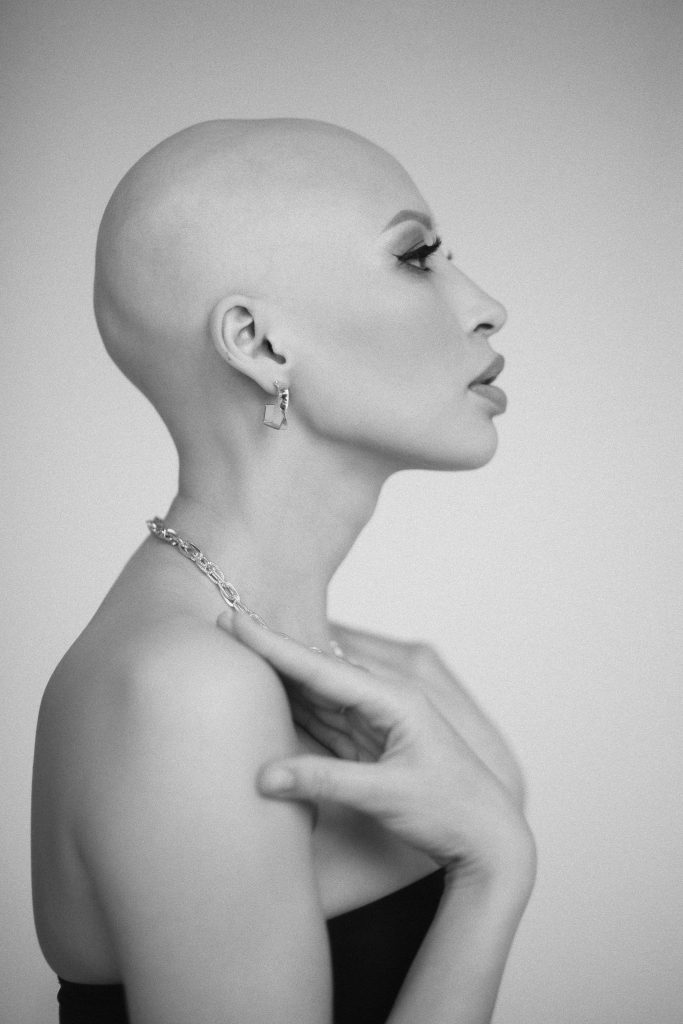 It formed a very unusual group of non-canonical models. These were plus size models, short male models, and me, a girl with alopecia. It was a very nice group. We spent a month learning how to pose, how to get dirty, and did a lot of creative photo shoots. During this time, I completely accepted myself. The constant compliments from photographers and everyone around me have greatly increased my self-confidence. Especially when it drops so sharply.

I always had the confidence that I was generally beautiful. But when I lost my hair, I started to doubt it. I considered myself a freak. So when I entered the community, I looked at these girls and thought: "They are so beautiful!"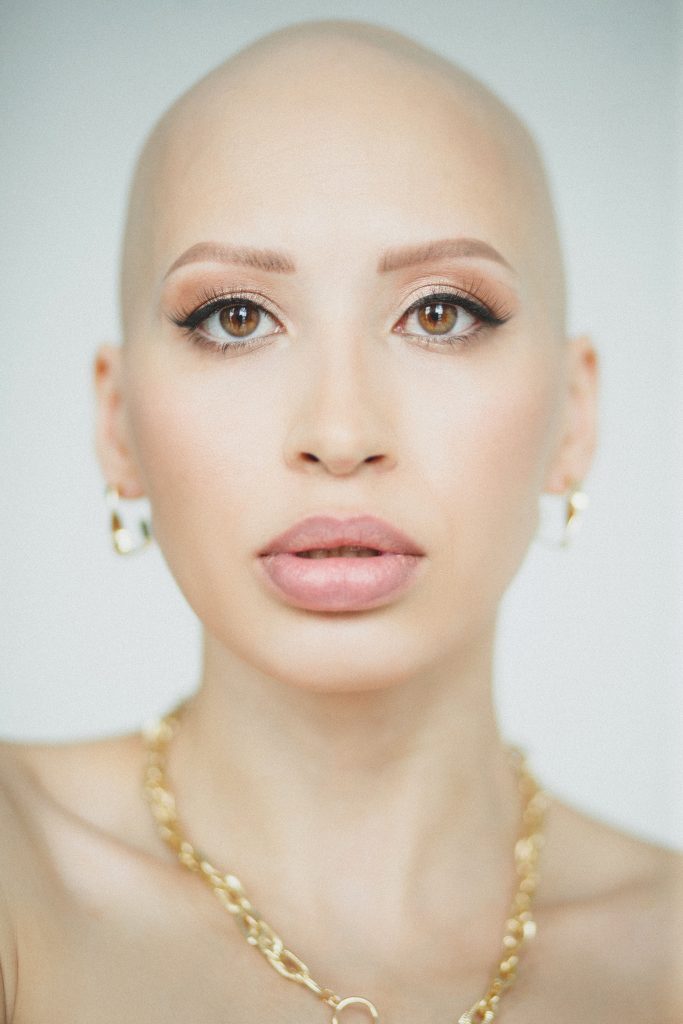 Now I know that alopecia is not the worst disease. This is not a lack of something more important or an injury. Nothing changes in your life when you don't have hair. Differences in appearance do not affect career development in any way. I came to the thermal power plant as a simple worker and was promoted to engineer within six months.
There are autoimmune diseases (for example, psoriasis) that cause discomfort, people are afraid to undress and look ugly. The most important thing is to understand that they are part of this world and there are many of them. And if they all were not afraid and showed themselves, they would see that there are millions of them. These people need to attend some sort of photo shoot, find their photographer, and see themselves as beautiful. A person's soul, communication style, education and behavior in society primarily color it. And the presence of some features is secondary.
Source: People Talk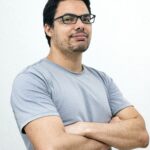 I'm Roger Gritton, and I've been writing for the The Fashion Vibes for over 5 years now. My specialty is beauty news; I'm passionate about covering the latest trends, products, and innovations in the industry. In my time there, I've become known as an authority on all things beauty-related.
I love discovering new experts to interview, researching up-and-coming ingredients and techniques that are making their way onto our beauty shelves and highlighting people who are making a difference in the world of cosmetics. My work has appeared not only on The Fashion Vibes, but also several other publications including the New York Times Magazine, Allure Magazine and Refinery29.