We are always looking for the most trending manicures, which we keep seeing both on social networks and on the street. And when we talk about them, we can't name them Milky nails, one of the trendiest nails in this winter of 2023. Surely you've heard of it or seen it from celebrities on many occasions: it's the white manicure with a translucent dot that the model Hailey Bieber wears in the main image of this article. But what exactly are Milky nails?
The experts at nail salon Le Salon Nails in Madrid confirm that "it is a manicure performed in subtle and neutral tones. It seeks a milky white shade, without being so, which is known as off-white. It is an alternative way to wear delicate and elegant nails.". To which the experts of the enamel firm Essie add: "it is a way of painting the nails with a translucent tip reminiscent of the white and opaque shine of milk, hence they are known as Milky nails".
The image above clearly shows what this type of manicure looks like that we've seen on celebrities like Hailey Bieber, Dua Lipa or Paula Echevarría, among many others. But it's not just seductive it girls or celebrities of the moment, because there are many women who choose this simple and minimalistic manicure. We asked the professionals at Le Salon Nails if there are many customers asking for it, to which they confirm that "more and more because this type of manicure is timeless, because you can wear it at any time of the year and for any occasion and it will always be a bull's-eye."
As elegant and versatile as the French manicure, but with one point more trendy, the Milky manicure – as the name suggests – is made with milky tones or in nude or pink tones. "But if there's one thing that sets Milky nails apart from plain white nails, it's their translucent finish," say the Essie experts. In other words, this type of manicure is characterized by a glossy finish that reveals our own nail.
The truth is that the Milky Nails manicure is ideal for the summer months, as these whitish nails stand out much more when they are brown. But this winter they also triumph for their discreet elegance, that It is a success, both for everyday use and for any event. This manicure is neat and beautiful to wear every day, but also has that sophisticated touch that makes it suitable to choose for the most important occasions on the calendar: weddings, christenings, work events…
In addition, it can also be worn with nail art or nail arts: under designs with to shine, with pearls, with drawings… something that is also an absolute trend in manicures for this 2023 and you can see that in the image above. In our opinion, Milky nails are so popular because they can be combined with these designs, but also because this type of manicure is suitable for all ages and is suitable for all nail types. "It's a way to wear them neatly and discreetly without attracting attention. They can be worn short or long, they are subtle and minimalist in all cases," say the experts at Le Salon Nails.
The last of the features to highlight This manicure is very easy to do at home.And it won't cost you any time. While the finish may not be as polished or as durable as if you had semi-permanent, gel, or acrylic nails done at nail salons, it's a great option if you don't have the time to go to these services with professionals. If you want to know how to make Milky nails efficiently then we leave you the keys to flaunt it.
Simply put, you just need to file the nails the way you want and have two nail polishes: the one that gives the whitish tint or naked and the one that gives that shine and the translucent finish. As a base, it is most suitable to use enamel such as this one in a transparent white-lemon tint, from Essie (7.49 euros).
On the other hand, if you prefer pinker nails, you can opt for enamels like this one from OPI (8.99 euros), a tone more similar to our nails to achieve this effect as well. milky. In both cases, you should apply one or two coats, depending on the taste.
And as a final step, apply one or two coats of a top coat like this one from Sephora ($8.99), which, with its light-reflecting crystalline formula, provides that translucent effect typical of milky nails.
Source: Marie Claire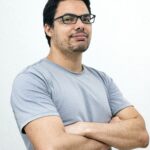 I'm Roger Gritton, and I've been writing for the The Fashion Vibes for over 5 years now. My specialty is beauty news; I'm passionate about covering the latest trends, products, and innovations in the industry. In my time there, I've become known as an authority on all things beauty-related.
I love discovering new experts to interview, researching up-and-coming ingredients and techniques that are making their way onto our beauty shelves and highlighting people who are making a difference in the world of cosmetics. My work has appeared not only on The Fashion Vibes, but also several other publications including the New York Times Magazine, Allure Magazine and Refinery29.