The mass market is a veritable mishmash of surprises. The modes of consumption are changing and, from the retail chains themselves, they notice and practice it, adapt to the needs of every moment. What does the consumer of super clothing need to protect themselves in the winter? Lidl has come to equip us with the best coats and down jackets to protect us from the arctic cold that is plaguing the peninsula this week. That every woman is fascinated by UGG Ultra Mini, but not everyone can afford it? No problem, Carrefour launches cloning boots that are ideal for winter.
The truth is that the categories and markets are expanding and what was previously reserved for a simple supermarket, now they are becoming our favorite consumer stores, or what used to be just a clothing store to use, is now a giant with a beauty, grooming and even sports department. A real madness, right?
Nothing is what it used to be, but that fascinates us. So under the motto renewed or die There are many companies that renew their consumer products and, if companies like Lidl or Carrefour broadened their fashion spectrum, other big consumer brands like Mercadona is launching the beauty sector with a hair range that is bound to conquer the world among experts in the field: the range Deliplus Plex Repair.
The name may sound familiar to you and for good reason since, as everyone points out, it is considered the clone product of the popular treatment OLAPLEX, that reduces breakage and visibly strengthens hair, leaving it looking and feeling better. But how is Plex Repair the same or different from this best-selling treatment? There are several features that build it and make it the brother of OLAPLEX.
One of its main values ​​is that it is formulated with ingredients such as argan, jojoba and shea, a series of fortifying and restorative active ingredients that aims to regenerate the hair fiber from within. In addition, it includes assets such as panthenol allowing the product to penetrate the cuticle to treat the hair problem from within. Without the cationic polymers found in the formulationallowing the hair to be conditioned, nourished and left extra clean and shiny.
The big difference, aside from patented scientific technologies such as OLAPLEX's active BD Dimaleate – which works at the molecular level to repair broken and damaged bonds – is undoubtedly the price. Ranging from an average of 20 euros for Olaplex to approx cheap 3 and 4 euros in Mercadona.
Of course, not only Mercadona's Plex Repair range has become a mass phenomenon for its restorative shampoo – what else – but also for its complete care set that covers all the specifics that our hair needs. From restorative shampoo from 400 ml to serum jojoba and shea or the restorative maskwhich are also very cheap, because you can get them all for less than 10 euros.
An ideal treatment to repair damaged hair and to show off healthy and shiny hair this winter, as if you just came from the hairdresser, for very little. Of course, we warn you in advance that it is so popular that in many branded supermarkets the sign 'out of stock'. In fact, us We are already waiting for a replacement in our nearest Mercadona And now it's your turn to go after him. You will not regret it.
Source: Marie Claire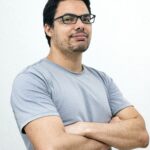 I'm Roger Gritton, and I've been writing for the The Fashion Vibes for over 5 years now. My specialty is beauty news; I'm passionate about covering the latest trends, products, and innovations in the industry. In my time there, I've become known as an authority on all things beauty-related.
I love discovering new experts to interview, researching up-and-coming ingredients and techniques that are making their way onto our beauty shelves and highlighting people who are making a difference in the world of cosmetics. My work has appeared not only on The Fashion Vibes, but also several other publications including the New York Times Magazine, Allure Magazine and Refinery29.