Since 2021, the list of professions prohibited for women has been reduced by nearly threefold. The girls were allowed to take care of the maintenance of aircraft and helicopters, powertrains and heavy vehicles. There is no such list of restrictions for men, but they too, choosing the "wrong profession", can face a much more devastating phenomenon – public condemnation and misunderstanding of loved ones.
Manicurist, make-up artist, hair stylist – a kind of activity that we are more used to seeing a woman than a man. Especially in a network beauty salon. For most, a female-only team still reigns—perhaps so as not to embarrass clients once again, or perhaps because men prefer to work alone through dedicated sites. Therefore, it is easier to protect yourself and avoid unpleasant situations from people who are not yet ready to trust the hands of a male master.
However, lately we've been hearing more and more high-profile stories that go against gender stereotypes. For example, about an electrician from Lipetsk, who at the age of 41 was retrained as a nail service master. Or how a Kazakhstani schoolboy first won the international championship in manicure, and then opened a beauty studio with his 12-year-old brother. Perhaps it is precisely these types of success stories that inspire other people to change their lives, ignore stereotypes, and finally do what their souls lie in.
How is the beauty industry getting men now? We decided to learn this firsthand from manicure masters, eyebrow and hair stylists.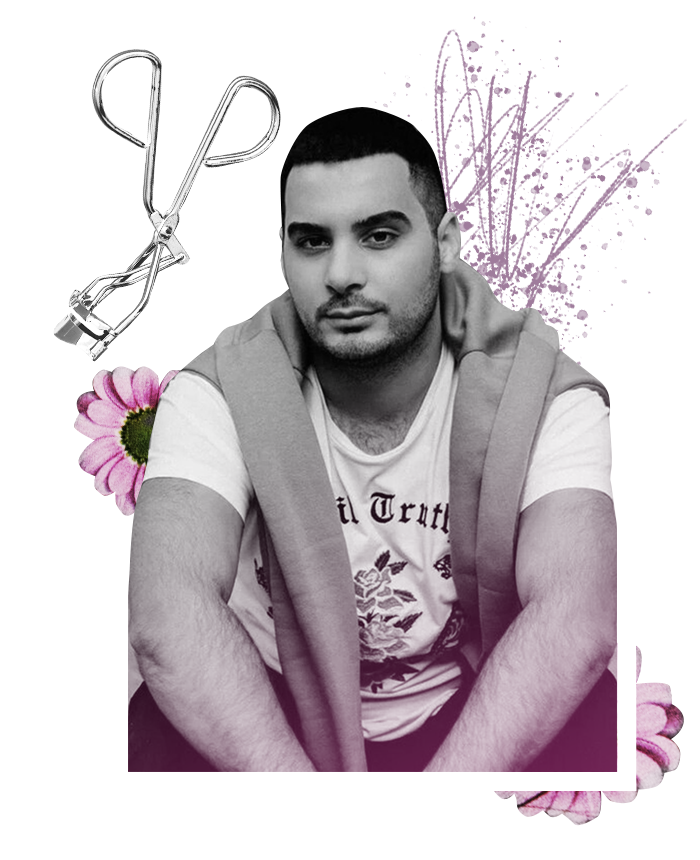 I grew up in Ufa in a strict Caucasian family. Whenever I came to make up for someone, I prayed that the client would not recognize my relatives. I knew the belt was waiting for me at home if it got to them. Then in Ufa, the most beautiful make-ups were made by the hands of Serdar Kambarov. I was lucky to meet him and attend a master class that inspired me to keep going.
So for about two years, I did what I secretly love: I found various jobs so that no one would guess I was going to wear makeup. Thanks to social media, everything has changed.

I was 17 at the time and had no right to do what I loved. Then I went through all the circles of hell. My sister's upcoming wedding saved me: I worked hard and was well helped financially. Most of my relatives were convinced that I really liked my job, that it was not indulgent, and that it was not a protest to offend my relatives. Since then, more responsibilities have fallen on me. In any case, my mother, sister, and clients became my calling card: everyone knew I was the one doing the makeup.
When a girl signed up to do makeup alone with me and I invited her, I heard a disgruntled remark in response: "What, is he going to do my makeup?" I said if it bothers him, we can ask another master. She finally let me do the makeup. I constantly caught side glances and was very worried as if I was doing something wrong. When I asked if I liked everything, I got a cold "yes". Surprisingly, a month later the girl returned, apologized and said that this was her most successful make-up. Now he is my regular guest.
---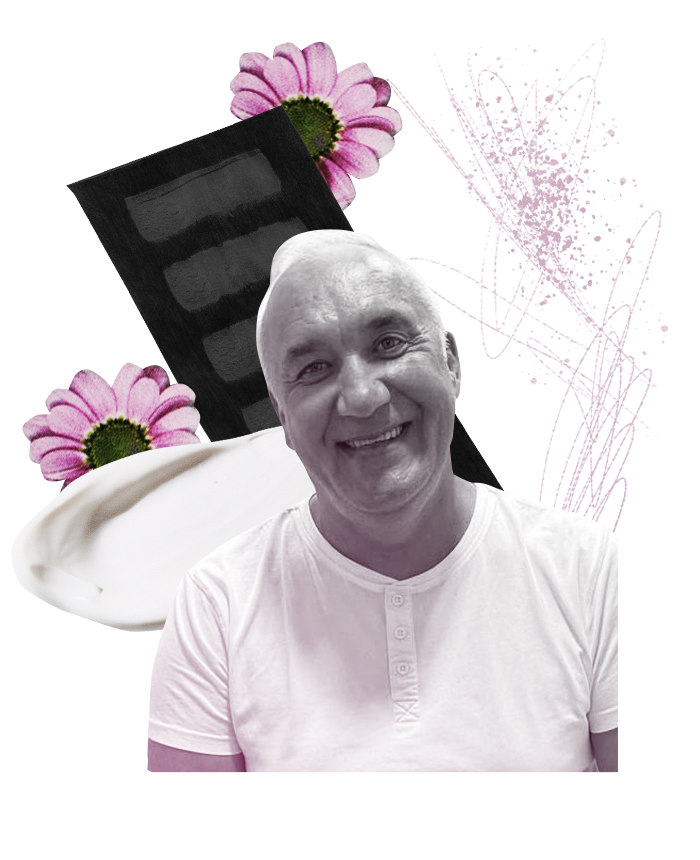 During the quarantine epidemic, my wife asked me to help her get her feathers. Word for word and I am already attending training courses. There I shocked the teacher first and then the models. It seems that men are rarely seen there. After learning everything, I rented a mini closet very cheaply and it started to make itself felt on all sites. It took me about a year to get promoted and now I have my own salon.
Actually, I am a flight attendant by profession. Not so long ago I had to leave for health reasons. But still at Aeroflot I only work on the ground – two in two days.

90% of my customers come from websites. They are mostly men from all walks of life. Women also enroll, but only those who are not shy. The procedure is usually fun. I tell the client what figures to make and they laugh at the names of the figures, forget the fear, shame and relax. I don't have frog stance and side stance. These are replaced by the "smoking horse pose", the "blink" and the "bat". And at the end, all customers are given a jar of pouch as a gift.
---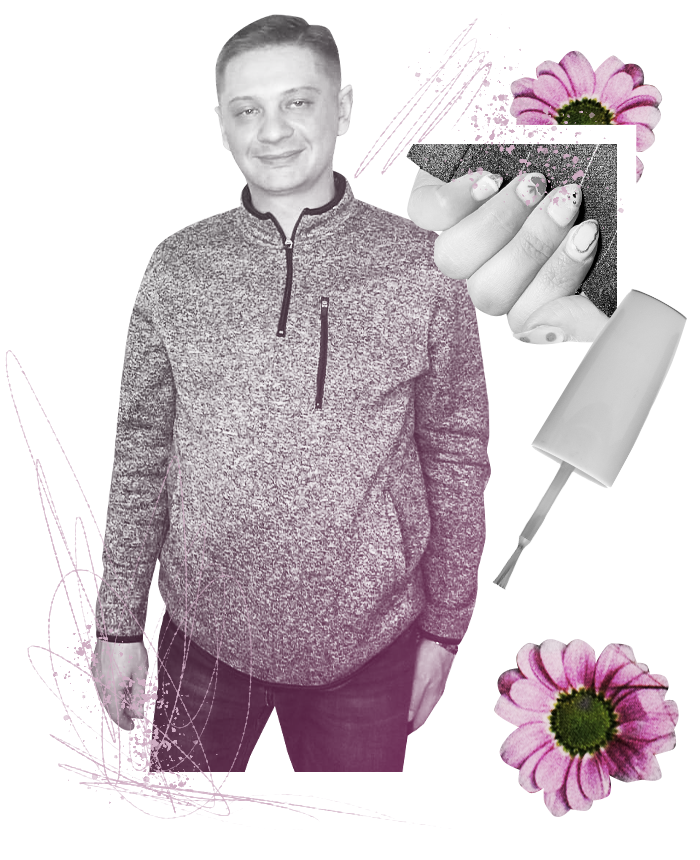 I never thought I would work in this field. And thanks to the girl, I became interested in all this. She often invited her friends to visit and they worked in the beauty industry and talked about their career advancement by increasing client flow. I became very interested and started to think about changing my profession. Later, I worked as a leading expert in the foreign exchange control and financial monitoring department in the banking industry.
At some point, I lost my job and was practically unable to find a job in the same specialty and continue on my path. There were two options: either go down three steps in the same field or change your profession. After much thought, I chose the second option and went to work without a doubt. The teacher supported my initiatives and advised me not to return to my old job and to continue to improve in this field.
All my relatives were on my side and stood in front of me for the proceedings. But of course the customers were different. Some young girls (there were both boys in the last salon) who signed up using the app or were unaware that the salon had masters of both sexes (we were both boys) came for a pedicure in short skirts in the summer. For such guests there is always a blanket in the cabin to cover their legs. Or Muslim women – they categorically reject male masters because of their faith.
As for the topic that manicurist is a female profession, I always answer this way: initially this profession was purely male – it was done by a barber, and only then women took the championship in this field.
---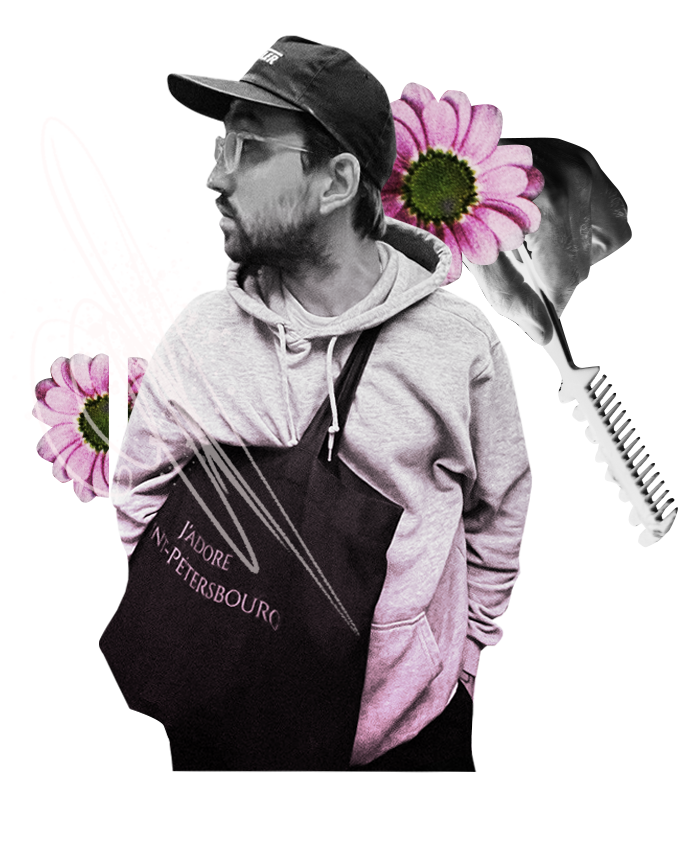 Working with men is harder for me than working with women. I have very different interests than most men. The maximum that unites us is the love of football. I'm married, I have a child, I'm more into fashion than cars or parties. Therefore, at first I was afraid that I would not find a common language with the client and we would remain silent. It's the most unpleasant thing for me when we're alone with one person. Sometimes I had to start very strange dialogues and it so happened that they did not work out and we remained silent. Sometimes I thought I was going crazy.
Before that, I worked in sales and when I changed profession, I was most worried about what my father would say.

Therefore, when people find out how much a good hairdresser earns, all stereotypes are immediately broken. You can grow as much as you want, you can earn as much as you want and all the laughter behind you disappears because people will understand that you are a great expert, you don't look like this stereotypical dude, you make good money, you do your job 100% and 200 percent.
---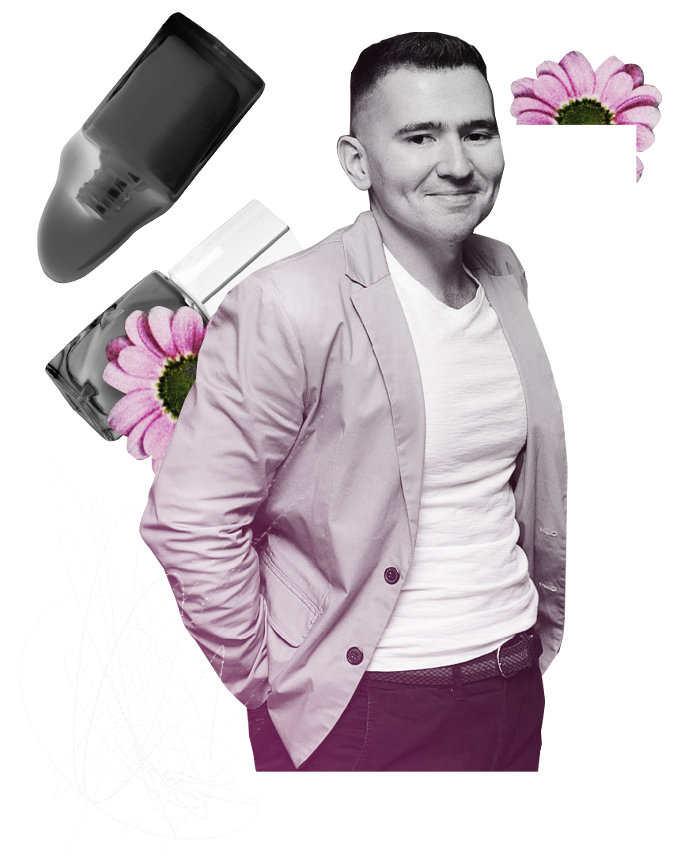 I studied at the university in 2012 and saw the nail service master profession as a hobby, not as a real profession. My motivation was to expand my social circle because when I was in college I had an all-male team. It was like that in college and I wanted to communicate more with girls.
When I first started working, I often encountered different stereotypes. Some were surprised that the master was male and asked: "Do you know how to manicure?" Then they became personal customers.

But I last heard about it three years ago. And such questions were not asked to my face, but to my colleagues. It seems I don't hear it now because we masters are already used to it. Basically, we surprise the older generation, and young girls, young women are calm about it.
---
Special thanks to MA&MI halls for their help, "fingers»KRYGINA studio and hairdresser "culture».
Source: People Talk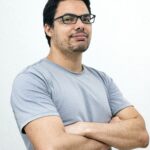 I'm Roger Gritton, and I've been writing for the The Fashion Vibes for over 5 years now. My specialty is beauty news; I'm passionate about covering the latest trends, products, and innovations in the industry. In my time there, I've become known as an authority on all things beauty-related.
I love discovering new experts to interview, researching up-and-coming ingredients and techniques that are making their way onto our beauty shelves and highlighting people who are making a difference in the world of cosmetics. My work has appeared not only on The Fashion Vibes, but also several other publications including the New York Times Magazine, Allure Magazine and Refinery29.