The Caribbean: 7,000 islands form an enticing mix of beautiful beaches, lush rainforests and vibrant port cities.
And it has recently replaced the Mediterranean as the most important cruise market – worth £32m a year – which explains why ships are getting bigger and more luxurious and their technology is advancing rapidly.
This week, at a ceremony in Bridgetown, Barbados, P&O Cruises will officially launch the UK's largest ship which has sailed the awe-inspiring 1 million square miles of the Caribbean.
The ship, named Arvia, reportedly cost $1 billion to build and can carry 5,200 guests and a crew of 1,800. It features ten decks dedicated to accommodation – super-luxurious suites upstairs with their own restaurant and cabins downstairs for those on different budgets.
Having never been on a cruise or visited the Caribbean before, I accepted the invitation to board Arvia and spend a week on one of the premier Caribbean voyages as she sailed between beautiful tropical islands have, with plenty of time to explore relaxing on the deck. What don't you like?
Cruise newcomer Mark Edmonds sails the Caribbean on P&O Cruises' new ship Arvia. Pictured is the tropical bay of Saint Pierre in Martinique
It was a dark and cold February morning when we left Heathrow. When we landed in Antigua, the sun was shining and the temperature hit 25°C (the high 70° Fahrenheit).
The trip, I hoped, would give me the opportunity to explore a handful of islands. If I didn't like it, I could take it back to the ship and watch the sunset from my balcony (worth booking a cabin with) as we sailed on.
With 12 restaurants and eight bars, the ship promised a lot – almost too much. There was always copious amounts of food, margaritas on tap, duty-free shopping, deck games, a jogging track and stage shows created by showbiz stars Gary Barlow and Nicole Scherzinger, who is also the ship's entertainment partner and "Godmother". ." is. ' or ambassador.
We joined the ship in Antigua, its prow painted with the Union Flag and towering over the small harbor.
Boarding passengers accounted for approximately 25 percent of the population of the island's capital, St. John's, made out. We inevitably had to queue to get through passport control and board the plane, but at least our luggage was already stored on board.
Over the next seven days we traveled through five different areas, making full use of P&O's well-oiled and well-practiced outing engine. It was all airily efficient. We didn't even have to show our passports, just an Antigua-issued electronic ID card, which immigration authorities on each island gladly accepted. To be fair, I had to deal with longer queues for the ferry at Dover.
From Antigua we went to St Kitts, one of the smaller islands in the eastern Caribbean. With an area of ​​just 65 square miles and a population of 55,000, it's a microcosm of the region – a peaceful, laid-back place with a vibrant history and exceptionally friendly residents.
The capital's name, Basseterre, is a nod to France's colonial past and the 19th-century buildings have been beautifully restored. We drove through what was known as Irishtown – after the settlers who came here in the 17th century to work mainly in construction. They also established the bare bones of a hospitality industry that, along with agriculture, now sustains the island. '
Ariva reportedly cost $1 billion to build, Mark reveals. Shown is the atrium of the nave
Singer Nicole Scherzinger is behind the ship's musical performances
To quench their own thirst and that of many generations of visitors, the settlers opened rum cabins. The Irish may be gone, but many of the shacks remain, serving ice-cold beer and the ubiquitous rum punch.
The shacks are raw and ready – don't expect to sip your beer from anything other than a bottle or pay by card. As with much of the Caribbean, US dollars are accepted in the most unsavory establishments.
It is also worth noting that even the most unattractive cabins are cheerful, safe and inviting. I left my iPhone but came back five minutes later to find the barmaid keeping it safe for me behind the counter.
Ship-shaped housing: Arvia contains ten decks dedicated to housing
One feature is sure to impress – Arvia's sunrise swim-up bar
"Life at sea was comfortable and relaxed considering the number of guests on board," writes Mark
Dancers in Barbados, where Arvia gets a name this week
The next day we arrived in Martinique, which is decidedly French — the locals speak and eat French, vote in French elections, and even the street signs are, you guessed it, French.
It also comes with a bit of Gallic resentment. When I asked for my beer in a stolen glass instead of a beer mug at a bar, I was greeted with an incredulous look and an emphatic shrug. If it weren't for the tropical heat, we might be in Paris.
Martinique also offered a visit to the La Mauny rum distillery, located in a valley surrounded by sugar cane fields. We got a look at traditional distillation techniques – although I'm not sure how much of the science we were able to digest by the end of our 'tasting session'.
That evening we sail to St. Lucia, a much larger island with many five-star hotels and a more conventional feel of palm-lined Caribbean luxury.
Life at sea – we spent two full days on the ship – was comfortable and relaxed given the many guests on board. The all-inclusive restaurants work well, especially if you're on a budget, but I'd recommend paying extra at one of the more expensive restaurants like Green & Co, the first vegan restaurant by the sea.
I had lunch twice (not on the same day) at the top-notch sushi bar, Mizuhana. The bill, including a drink or two, came to a very reasonable £20. Also try Sindhu, which offers Indian food, but you won't find chicken tikka masala or vindaloo.
In St. Lucia takes Mark around the "pristine beaches" and snorkels from a speed boat
The next morning we took a speedboat from the port of Castries, the capital of St. Lucia, picked up and headed southwest to the Pitons, two dramatic peaks that dominate the landscape on the west side of the island. Here are remarkably pristine beaches surrounded by lush rainforest. Fortunately, development has been kept under control and hotels have not been allowed to expand without concern for the environment.
We snorkeled off the boat before heading to the beach for lunch. Very few beaches in the Caribbean are private, so it is possible to sunbathe for free in most places, although I would recommend renting an umbrella.
Barbados was the final destination of our whistle stop tour. In Bridgetown we saw the house where superstar Rihanna was born and raised – a cute but nondescript cottage near the harbor.
Bridgetown (pictured) is Mark's last stop and this is where he sees pop star Rihanna's childhood home
Then we stopped for lunch at a new restaurant, Local & Co in Speightstown, which specializes in sustainable, local food. It is run by chef Sophie Michell, who previously ran Home House, a private members' club in London.
It's a beautiful place with tables overlooking the beach serving lobster, seafood ceviche and amazing gazpacho bloody marys. With a few notable exceptions, like this one, the islands' restaurants are mostly family-run grills – but what they lacked in Michelin stars, they made up for in charm.
All the stops and Arvia's many entertainment and dining options should keep most travelers happy…even if there are a few things the ship can't deliver. After a workout at the gym, I asked a personal trainer for a scale. There was nothing to be found on the boat. Maybe it's not so bad.
TRAVEL FACTS
Mark Edmonds was a guest on P&O Cruises. Seven nights on Arvia costs £1,199 per person for an inside cabin and £2,399 per person for a mini-conservatory suite. Price includes flights, full board, kids clubs and entertainment (pocruises.com/arvia). Arvia's naming ceremony will be streamed live on YouTube at 7pm on Thursday.
Source link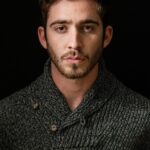 James is an author and travel journalist who writes for The Fashion Vibes. With a love for exploring new cultures and discovering unique destinations, James brings his readers on a journey with him through his articles.