A loud scandal has been going on around the Balenciaga fashion house for a few days now. The public is demanding that the brand be "cancelled" for using photos of children with BDSM-style elements in their ads. Balenciaga creative director Demna Gvasalia has already issued an apology on behalf of the brand, but has now posted a personal letter on social media.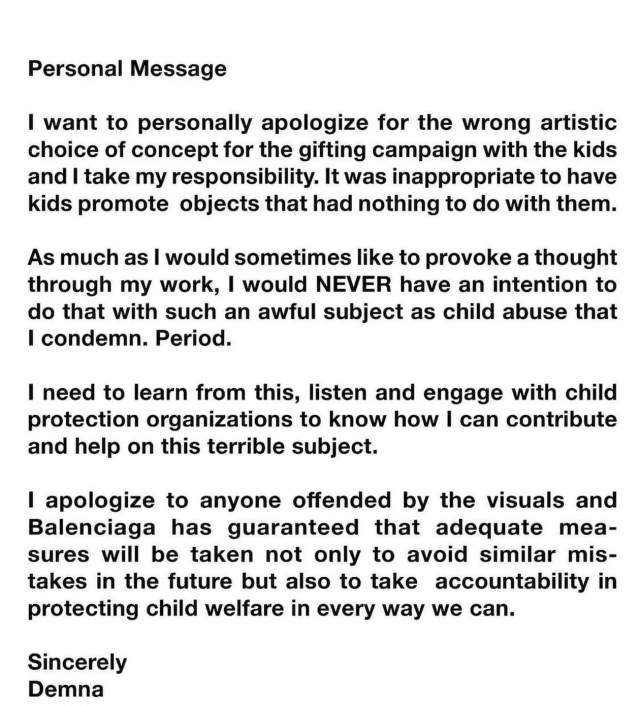 "I would like to personally apologize for the wrong creative choice of the concept of shooting with children, I take responsibility for it. It was unacceptable to involve children in the demonstration of objects that had nothing to do with them.
Sometimes I like to provoke the public with my work, but it was NEVER intended to link them to something as horrible as child abuse. I condemn this. Dot.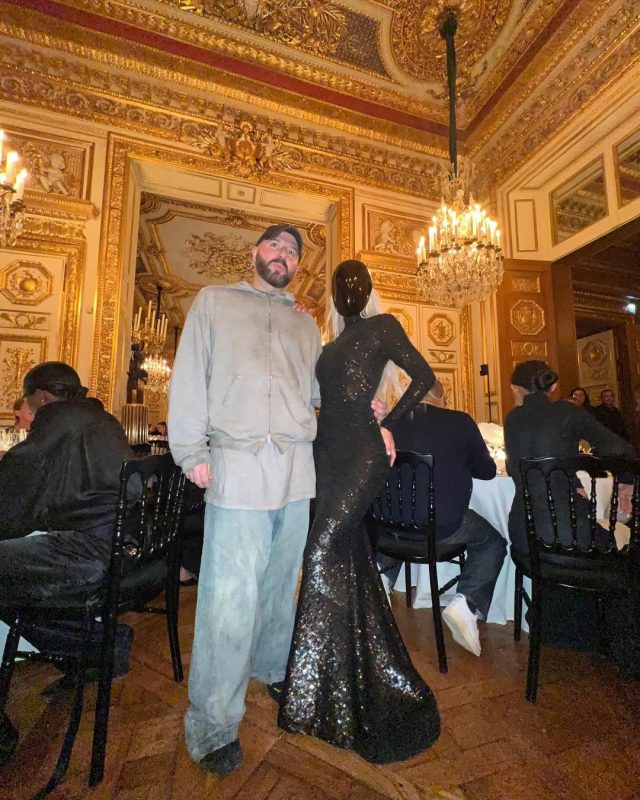 I have to learn from this situation, listen and start working with organizations for the protection of children's rights to do the best of everything.
I apologize to anyone who was offended by the images of the campaign. Balenciaga assures that measures will be taken not only to ensure that this does not happen again, but to protect the well-being of children as best we can."
Meanwhile, at the center of the scandal was Kim Kardashian, who had been Balenciaga's ambassador for several years.
Source: People Talk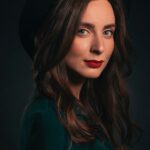 Elizabeth Cabrera is an author and journalist who writes for The Fashion Vibes. With a talent for staying up-to-date on the latest news and trends, Elizabeth is dedicated to delivering informative and engaging articles that keep readers informed on the latest developments.