The wonders was a fun intergalactic chapter in the MCU, with its post-credits scene creating ripples that will influence the upcoming plot in the Marvel Cinematic Universe. Carol Danvers/Captain Marvel followed (Brie Larson), Monica Rambeau (Teyonah Parris) and Kamala Khan/Ms. wonder Iman Vellani as they teamed up to solve the glitch that caused them to change places when using their powers. They then continued to fight Dar-Benn, who was trying to steal the power of Earth's sun to rejuvenate his own planet.
The film had many great scenes and according to Kamala Khan actress Iman Vellani, a couple of them could have been different. Speaking to Yahoo Entertainment (via CBM), Vellani confirmed that, unlike Dar-Benn's film where Monica closed the rip in the parallel universe, an original draft featured Kamala Khan and Carol Danvers helping Monica get the job done . And in that version, right before Monica got trapped in another reality, the plan was for her to officially be called "Photon."
Vellani explained:
"It was a great moment, but I think they took it out for a good reason. It wouldn't make sense tonally if Monica was about to sacrifice herself and we were like, 'But your code name!' You don't even need words: she was Photon at the time. And I don't think Captain Marvel was even called Captain Marvel in his movie!"
He also went on to talk about the first scene of the film, set at the end of the film, in which we saw Hawkeye's apprentice, Kate Bishop (Hailee Steinfeld) enter his apartment and find a figure sitting in the shadows, similar to how we first saw Nick Fury (Samuel L. Jackson) meets Tony Stark/Iron Man. Was Kamala/Ms. Marvel, and was there to recruit Kate into the Young Avengers. But we could almost see the group already formed. Vellani described an early draft of that scene, saying:
"Yeah, it was pretty much the same jokes… They were trying to incorporate as many as they did [could] but I think it's best to see Kamala form the Young Avengers, starting from the beginning. There was a version [of the scene] where they already existed and I thought, "That doesn't make any sense." And they were like, "We know, we're not going to shoot." [that version]. But yeah, it was fun and I loved working with Hailee just because of that day where I got to meet her and see her and talk to her. It was nice to have someone to relate to and talk about super suits and the future the Young Avengers are in. I'm very excited and hopeful that this will lead to something real."
I am hopeful for the future of the MCU and the exciting new stories that were teased in this film. Which Marvel storyline are you most excited to see unfold?
by Jessica Fisher
Source: Geek Tyrant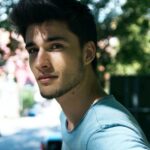 Lloyd Grunewald is an author at "The Fashion Vibes". He is a talented writer who focuses on bringing the latest entertainment-related news to his readers. With a deep understanding of the entertainment industry and a passion for writing, Lloyd delivers engaging articles that keep his readers informed and entertained.