It is clear that Shakira has become the protagonist of this month of January. His Bizarrap song has hit historic listeners on both YouTube and Spotify. While it has always been known that Colombian music has been used merely as a tool to express itself, there was nothing to predict that Session 53 would bring a tail end. Theme in which the artist directly refers in her verses to her ex, Gerard Piqué: "I understood that it is not my fault that they criticize you, I only make music, sorry to splash you…", but also to her mother-in-law ,"you left me as a neighbor to the mother-in-law, with the press at the door and the debt in the treasury…", and even Clara Chía, the athlete's current partner, shines in much of the song. "He has a good man's name, it's obviously not what it sounds like," can be heard in one of the parts of the song.
It sounds everywhere, even in the interpreter's house Waka Waka. Shakira had a party with friends with her latest hit at full volume. His fans did not hesitate to go to his house, located in Esplugues de Llobregat (Barcelona). It was then, when Shakira did the same and did not hesitate to go out onto the terrace (where until recently she had the figure of a witch).
Apart from forging an economic empire after her long professional career in the field of music, Shakira always finds a way to make her success profitable as happens after the release of her latest song, which by the way has already been released on a train since days ago in TikTok.
The singer is about to launch nothing more and nothing less than a new perfume, she has announced vanitatis. It's not the first time Shakira has made this merchandising move, as it will be the ninth in nearly fifteen years. This time he does it with puga firm she has been working with for more than a decade, since 2009. When the mythical song of Waka Waka was born, a song that became the anthem for the World Cup in South Africa that year, Shakira went one step further and started to bill with its first fragrance.
The creation of these perfumes has different labels. Dance, Dream and S by Shakira. Last year he presented the latest, Midnight Muse and she herself defined it as: "A new interpretation of femininity thanks to the perfect combination of aromas. The heart of white flowers, exquisitely combined with jasmine and orange blossom, make it a topical and deeply inspiring fragrance. The average price for these colonies is from 20 euros and within his company, this area represents 7% of the total, as reported by Celebrity Net Worth.
But that's not all, because in one of her last appearances from her home in Barcelona, ​​​​​​she was seen in an oversized white sweatshirt with a clear message: "Women no longer cry, women bill", words that accompany his hit with Bizarrap. Garment that took no time to be dubbed the "revenge sweatshirt", a comparison to the famous dress that Princess Diana wore to the party at the Serpentine Gallery in London, in 1994, after the interview the current King of England gave. Some of the questions that now hang in the air is whether this piece of clothing will be marketed, although there are already some stores that have followed in Shakira's footsteps and sell sweatshirts with messages from the song her ex, Gerard Pique, has splashed completely. .
Source: Marie Claire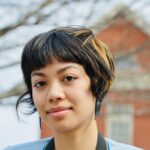 Ashley Root is an author and celebrity journalist who writes for The Fashion Vibes. With a keen eye for all things celebrity, Ashley is always up-to-date on the latest gossip and trends in the world of entertainment.