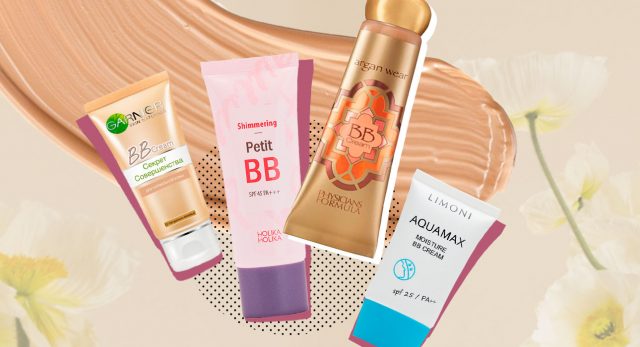 With the arrival of spring, it's time to leave heavy foundations aside and replace them with BB and CC creams. They have a lighter texture and a weightless coating that creates the coveted effect of a healthy glow of the skin. Below we've rounded up the bestsellers from popular brands and shared our favourites.
---
"The Secret of Perfection", Garnier
Most of the products of the French brand are multifunctional and often immediately noticeable – the packages are labeled "2 in 1" or more. BB cream has five properties at once – it moisturizes, evens out the tone, hides imperfections, adds shine and protects from UV rays (although SPF 15 cannot be called strong protection). The texture is like a cross between a foundation and a BB cream – it is of medium thickness but spreads easily.
---
Dream Satin, Maybelline New York
The essentials of the American brand are from the category of products that you can buy without looking and are sure not to let you down. BB cream makes it light and imperceptible thanks to its water-based gel formula. At the same time, it evens out the tone well and gives the skin a healthy glow, creating a fashionable glossy "dolphin skin" effect.
---
Argan Oil BB Cream, Doctor Formula
The brand was created by an American allergist especially for his wife with sensitive skin. Therefore, the brand's cosmetics do not contain aggressive components, and the compositions are hypoallergenic. BB cream first falls in love with its mosque dome shaped cap Turkish style design, then its effect. It has a weightless texture that adds shine, and its formula contains argan oil to hydrate the skin.
---
Unisex BB Tint, Faberlic
The new line of cosmetics of the Russian brand is dedicated to ecology. Each product in the range is packaged in recycled plastic (a beautiful mint color) with vegan formulas and natural ingredients. BB cream provides light coverage and a natural, shiny finish. In this way, the product can be layered by adjusting the density. It also has an interesting formula – 97% natural ingredients, including pigments treated with avocado oil. According to the manufacturer, this technology is a natural alternative to synthetic components.
---
CC cream tone corrector, Bourjois
CC cream has a lighter texture than BB cream and, as a result, provides less coverage. Its purpose is to even out the tone of the face and not remove all imperfections. The formula of the cream includes three corrective pigments. Apricot gives the face a healthy glow, hides green redness and masks white age spots. The main advice before applying it is to moisturize the skin well, otherwise you risk emphasizing the existing peeling.
---
BB cream Aquamax, Limoni
The brand appeared as a result of cooperation between the team of Italian and Russian cosmetologists. And later Korea also joined the international production – all the brand's skin care cosmetics are now produced in Asia. BB cream has a thick texture that hides imperfections well. It is also waterproof, so it will stay on the face both in the rain and during swimming. The only thing is that there are only two shades in the palette and it is not very light, so the cream is best for girls with dark skin.
---
CC cream, Your Shades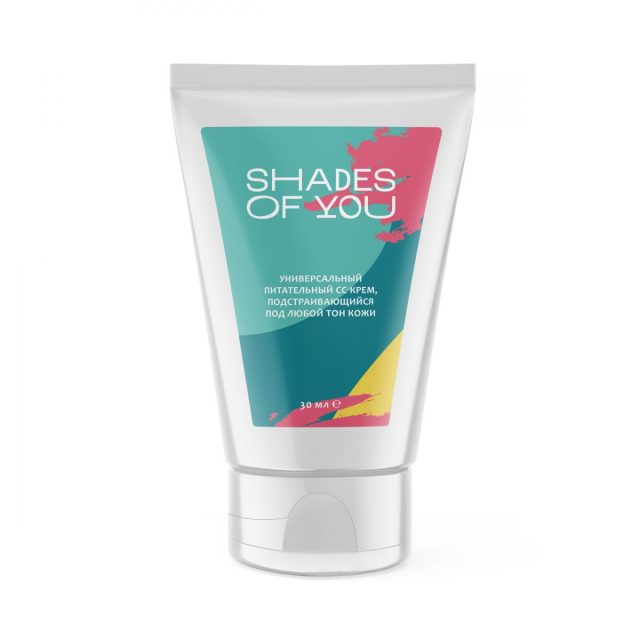 The Russian company Carely Group first launched the Art&Fact facial care brand, and since the beginning of this year it has been producing color cosmetics under the brand Shades of You. Its main feature is the basic color palette, in which there is nothing superfluous. Therefore, there is only one CC cream in the collection. It is universal and adapts to every skin tone. But it is not suitable for those with very fair skin – it turns yellow a little. The product looks like a white cream with pigment granules in it that look like scrubbing particles. As it is applied, it spreads over the skin and evens out the skin tone.
---
BB cream, Holika Holika
The best seller of the Korean brand is a light foundation. In total, there are even five – each in a pack in its own color for specific skin needs. Turquoise – for healing problem areas, green – for light coverage, pink – for shine, yellow – for make-up base, and blue – for moisturizing. What's more convenient is that each product has a universal shade that matches skin tone, so you can even order the product online.
---
BB cream, Note
Another brand that proves that price is not an indicator of quality. The brand has a democratic pricing policy and products with good compositions. For example, in the BB cream formula there are several natural extracts at once – citrus, grape seed and sunflower oil. They take care of the skin throughout the day, and vitamin E protects cells from free radicals. Although there are three colors in the palette, all of them are light and easily adapt to the skin tone.
---
BB Cream + Primer
If you're curious about the glitter trend, look for products that give you a smooth matte finish. One of them is in front of you. The product combines a primer and essential properties that make it more durable. The texture may seem too dense for daytime makeup but it's perfect for evening.
Source: People Talk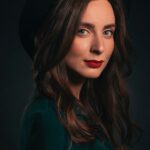 Elizabeth Cabrera is an author and journalist who writes for The Fashion Vibes. With a talent for staying up-to-date on the latest news and trends, Elizabeth is dedicated to delivering informative and engaging articles that keep readers informed on the latest developments.